Chess is about strategy, about a step or two ahead of your opponent. A way to move the pieces on the board in such a way, that you get to say the word, checkmate. We can learn a lot about the moves we place and read our opponent's faces when they place theirs. But are the moves strategic enough to win the game or will it result in a battle of a foolish mistake?
Features include:
Play against a friend or the AI
Avatars and Voice IP in online multiplayer
Casual and rated matches
Track your moves history during a match
Different time rules (bullet, blitz, real time, async)
2 environments and set pieces: Grand Palace and Stonehenge
Fight animations and sound FX
Both Hand tracking and Touch controllers are supported
More content, environments, and piece sets will come in future updates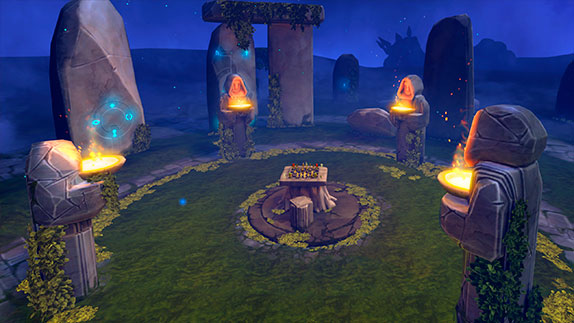 Will your pieces be victorious? Who will you play against? How will you master the game? Find out with Chess Club, out now for the Oculus Quest/Quest 2 on the Oculus Store.
Until then…please enjoy…