I became a police officer to become one of the good ones. To serve and protect no matter the cause. I may be a rookie on the force, but I am still for the people with this badge on. It wasn't until that night as I was patroling that I received the call. That call said my sister Allison was sent there. To The Black Rose Hospital. But from the rumors in town is that this hospital is for mental patients and it just couldn't be…not her. My name is Officer Adam Bernhard, and I have to answer the call.
Features include:
Immersive first-person horror game built from the ground up for VR
Blood chilling story that will make you question your own senses
Innovative puzzle design, taking advantage of both the motion controllers and the protagonist's telekinetic abilities
Enjoyable and scary encounters with enemies – fight them with your firearm and/or your psychokinetic powers
Explore the mysterious Black Rose hospital and immerse yourself in its twisted story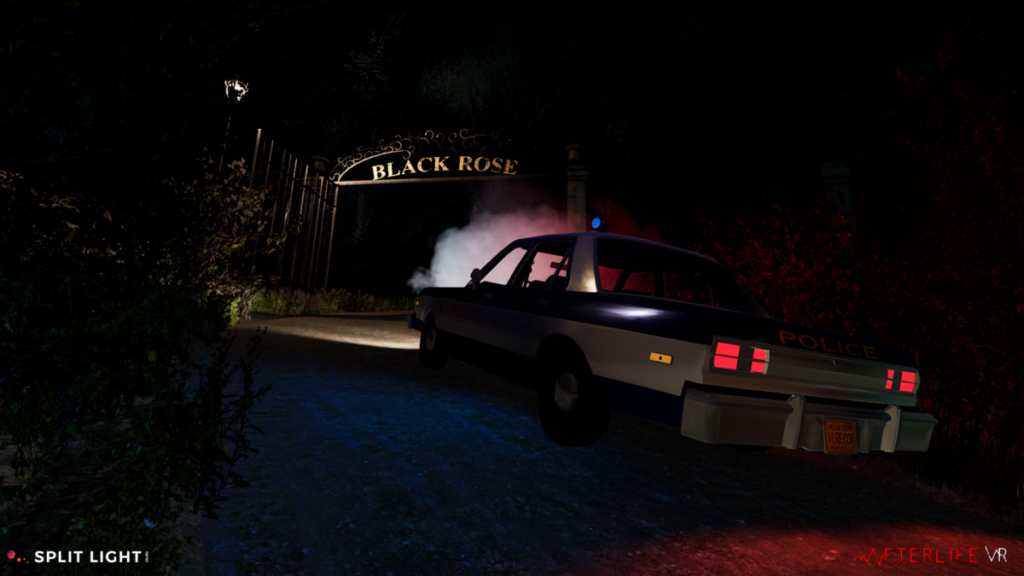 What will become of Allison? What secrets will be discovered? Are you ready to check into Black Rose? Find out when Afterlife VR comes to Steam VR on May 13, 2022, and also coming to PlayStation VR2.
Until then…please enjoy…