It's been over a year since Eye of the Temple, the experience in that you played with your own body as you stepped onto blocks, smashed pots, flicked levers, and dodged obstacles as you tried to use your physically simulated whip all to reach the temple and hopefully survived to tell the story launched on Steam VR. Now, you can take the adventure to new places as you use that space to the fullest and unlock the speed challenges with the Quest 2 and Quest Pro.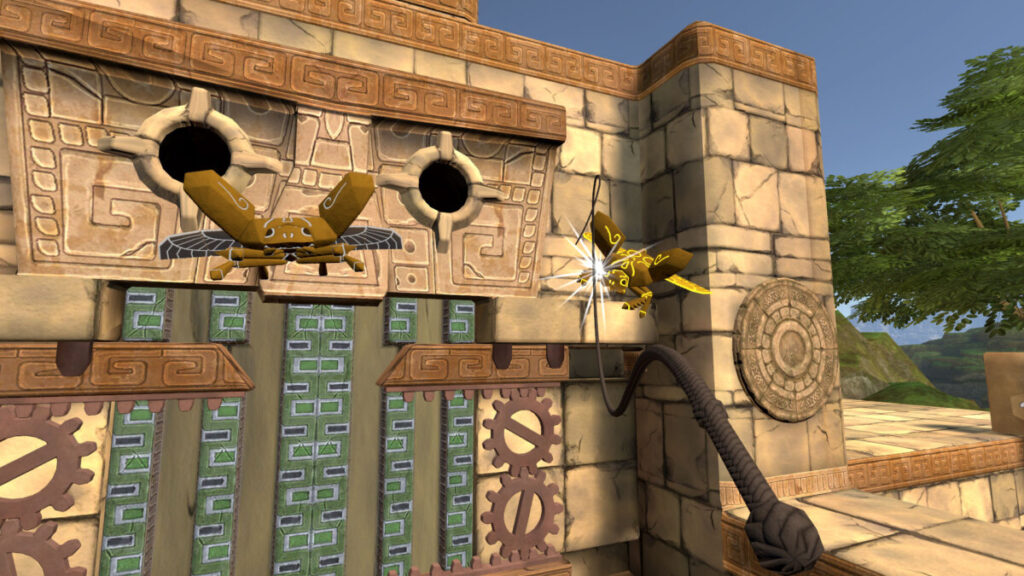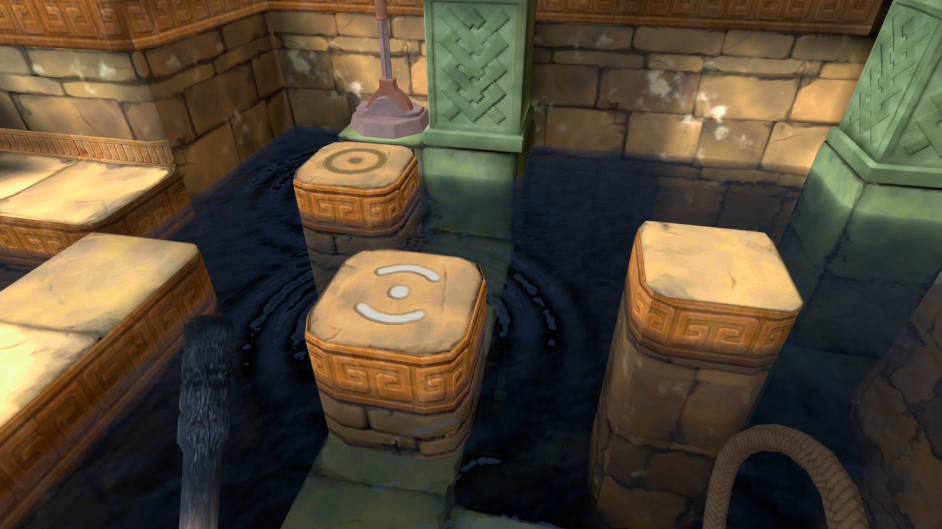 Features include:
TRAVERSE A VAST ENVIRONMENT – Eye of the Temple makes unique use of room-scale VR to deliver an experience of navigating an expansive space. Lose yourself in the depths of the temple without teleportation, artificial locomotion, or other distractions
USE A FULLY PHYSICALLY SIMULATED WHIP – Wield your whip to grab levers and defend yourself from threats. Before long, you'll have mastered it as a reliable tool and effective weapon
AN EXPERIENCE PLAYED WITH YOUR OWN BODY – Step onto blocks, flick levers, and dodge obstacles. You'll play this physical game not with controller buttons, but with your body, and it's designed to be easily approachable regardless of whether you normally play video games
UNLOCKABLE SPEEDRUN CHALLENGES – If you're an extra daring adventurer, you can unlock speedrun challenges where you can build up incredible speed for a true test of your temple-running prowess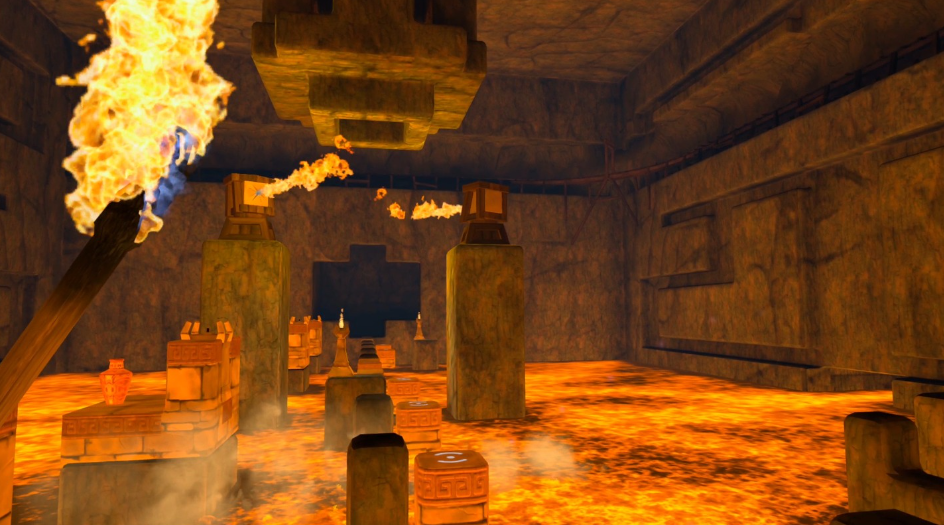 Can you avoid the traps? Are you ready to use the power of the whip? Can the eye of the temple be reached? Find out with Eye of the Temple out now for Quest 2/Pro on the Oculus Store.
Until then…please enjoy…