Everything I knew about my grandfather, there was a mystery surrounded by his mere presence. The things he said, the things that he has seen, and the things he kept leaving me with more questions than there were answers. But what he said about the Owl Mountains made me not wait any longer to find out what truly has happened. Maybe I shouldn't have come here, but what was constructed here leads me to think that there is much more going on than they wanted everyone to believe and I cannot turn back now.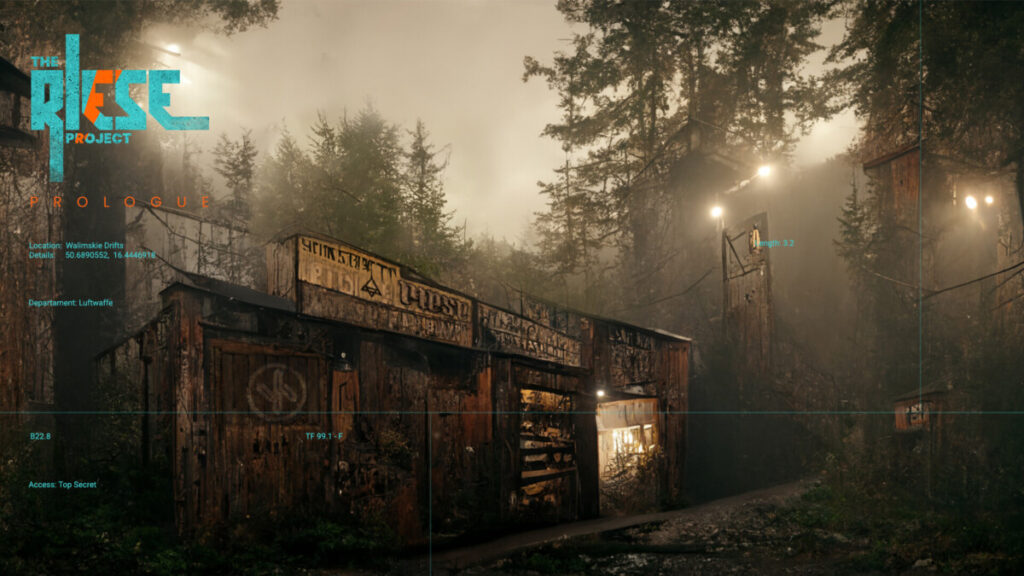 Features include:
Modern VR technology
Scans of existing locations in the Owl Mountains, Poland (Góry Sowie)
Plot references to the Riese Complex, the Third Reich, World War II, etc.
References to fascinating hypotheses, myths, urban legends, and conspiracy theories
Deep immersion
A dark, unsettling atmosphere
Parts with scary undertones
Challenging, complex, out-of-the-box logic puzzles
High level of difficulty of gameplay – for ambitious players
Intuitive control
Will you believe the warnings or throw caution to the wind? What mysteries will be found? Are you prepared for the truth? Find out when The Riese Project – Prologue comes to Steam VR in 2023.
Until then…please enjoy…