Ever since it was first announced about jumping out of the kiddie pool back to the more recent information about the game becoming more of a reality, ForeVR Pool is going to bring the tables, the pool balls, and the unforgettable social experience, plus so much more. Take a look at what is in store for us all…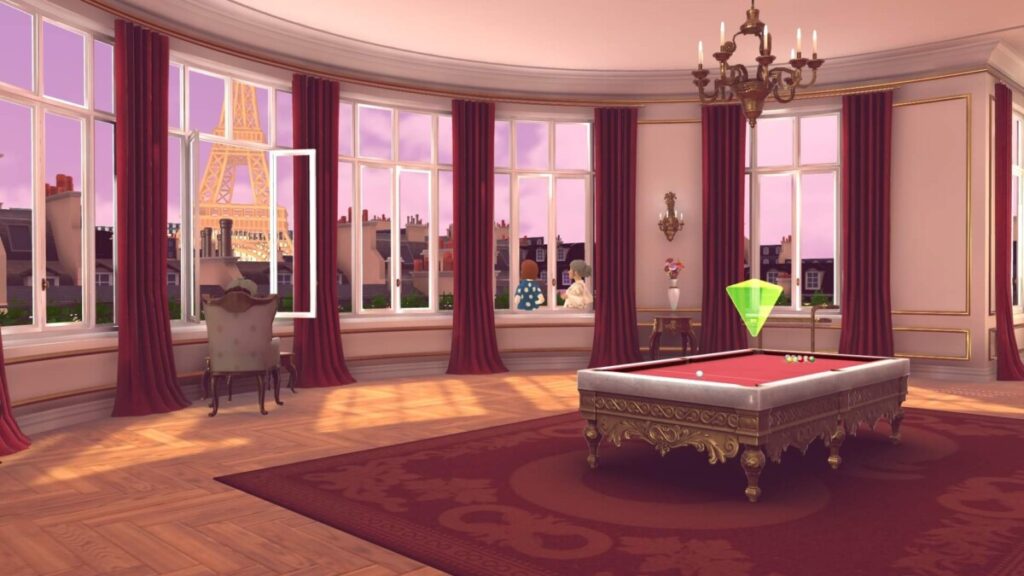 Features include:
50 custom cues and 5 immersive halls
Optional aim assist target lines and match settings
1v1 Public & Private Multiplayer + Quick Match and Local Pass & Play (2v2 coming soon!)
12 NPC pros to challenge
YouTube-powered jukebox
If you already have one or more ForeVR Games, you'll unlock EXCLUSIVE bonus ForeVR VIP content in every ForeVR title you own.
Receive 50,000 coins in each game to stock up your inventory in the Pro Shop
Will your name be on top of the list? Can you show everyone what a Pool Shark you really are? Are you ready to meet Sly? Find out when ForeVR Pool comes to the Oculus Store on November 17, 2022.
Until then…please enjoy…