Players have experienced the relationship of teamwork and the heart-ripping betrayals that is a part of Among Us. But back in December of 2021, we received the news that Among Us was receiving the Virtual Reality treatment. In this multiplayer game, 4-10 players will try and complete tasks to hold your ship together, however, one or more of those players turn out to be imposters as they try to sabatoge the ship and end the lives of the other players. But there is nothing like the fun when you become one of the imposters and the fun continues into Virtual Reality. Just beware of the meetings that can be called to discuss who possibly is the imposter(s) with proximity chat to eject the imposter(s). Then in April, we received some updated news about the game and the news of a holiday release. And it now looks like we have a release date and it is soon…
At launch features include:
Chat: Communicate using in-game voice chat (featuring proximity chat) or quick text chat
Minigames: Play old favorites and new-for-VR games
Customization: Pick the Crewmate's color and hat
Comfort and Safety: Adjust the settings for the best experience possible
Cross-Platform in VR: At launch, play with Crewmates on different VR platforms, including Meta Quest, Rift, and Steam
Locomotion: Choose single or two-handed locomotion options
Localization: Among Us VR is available in eight languages, including English, French, Italian, German, Spanish (LATAM)
Chinese (traditional and simplified), Japanese, and Korea
Achievements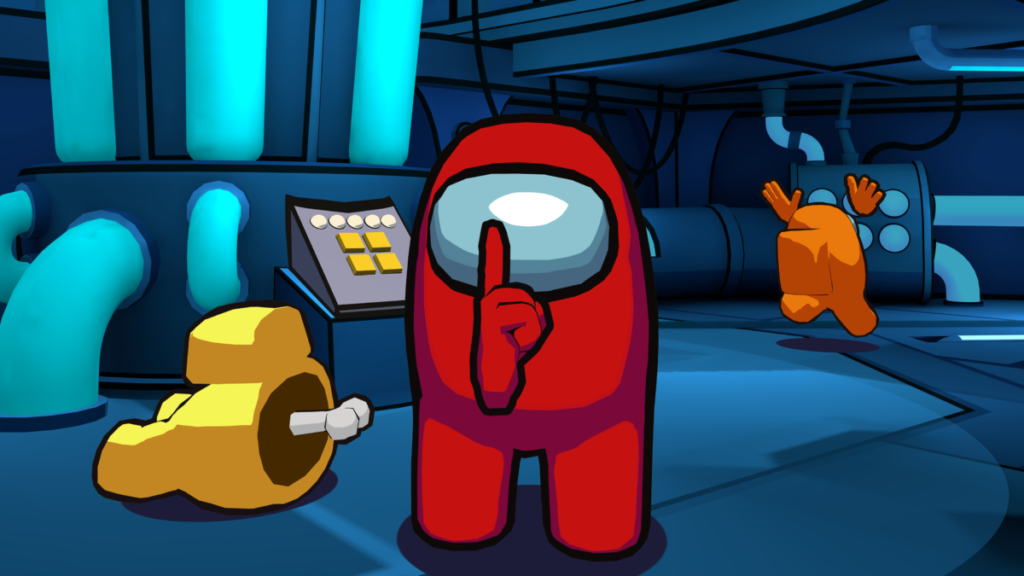 Are you ready for the fun? Who will you vote to eject? What if you are the imposter? Find out when Among Us VR comes to Quest 2 on the Oculus Store and Steam VR on November 10, 2022.
Until then…please enjoy…