You love the drums. You want to spend all your time playing those drums and wishing you could be on the level of Tommy Lee, but you may not have a drum set or the space to play them, you could live with family that doesn't want to hear your passion or you may feel that an actual drum set is too expensive. But that's ok, you don't need an actual drum set to to play, you just need Virtual Reality and smash some drums to live out your dream.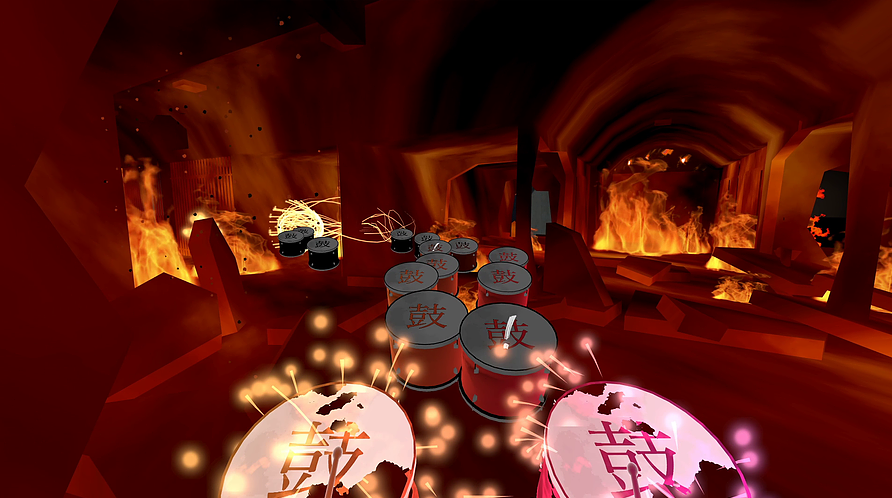 Features include:
Smash drums to 21 blasting indie rock songs
Resonate with handmade drumming tracks with various difficulty levels
Hit the drums with whichever hand you prefer, but mind the timing: drum along with the beat of the music, or you won't score much…
Destroy multiple environments crafted with love
Enjoy free post-launch DLCs with additional songs and environments
Compete with others worldwide to climb the leaderboards
Unlock new drumsticks and drums skins to customize your game
Are you ready to feel the thrill? Are you ready for the excitement? Are you ready to prove Rock & Roll is not dead? Find out when Smash Drums comes to Oculus Quest/Quest 2 on December 2, 2021, and coming to PCVR.
Also, try out the demo.
Until then…please enjoy…