Imagine the world as you see it now. Think of everything that could possibly be good for you. But what if that were all to change in a blink of an eye? The happiness you had is now part of the darkness, the horror, and would put you on the ride of your life. Every turn becomes a choice of life and death. And with that ride comes the fear you never expected, every blink you make, they will appear. This isn't a dream, but this will be your reality.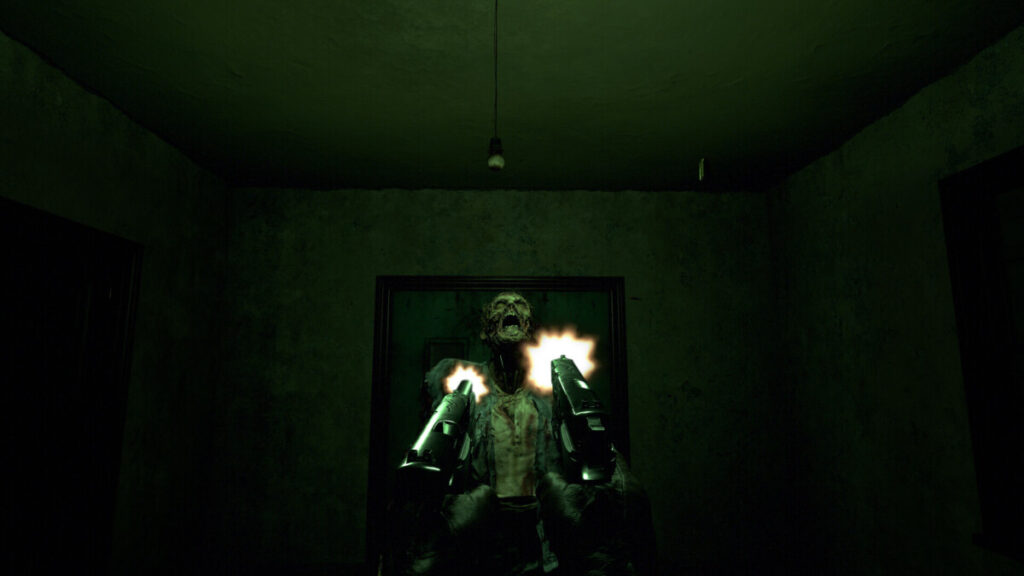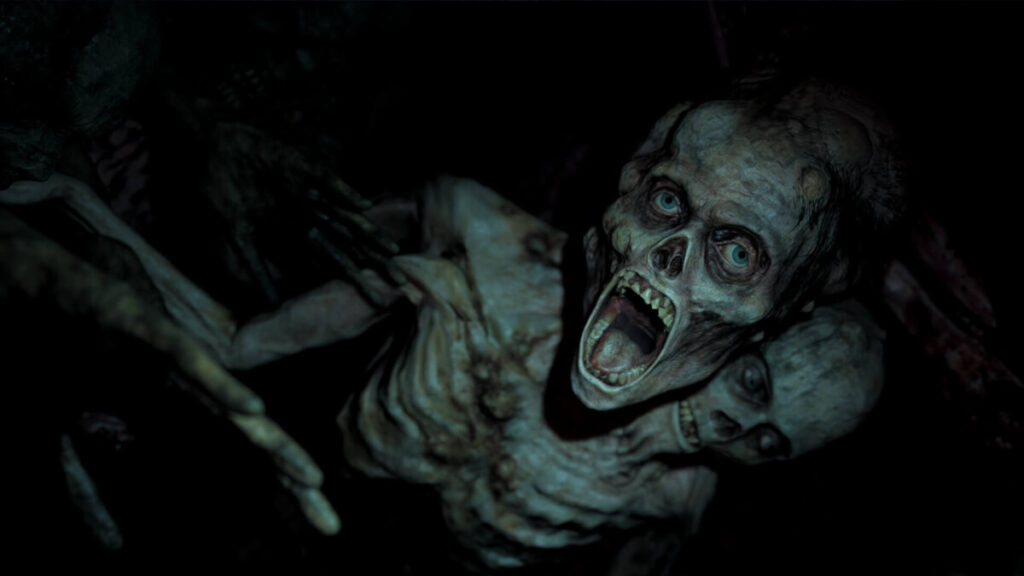 Features include:
Survive the horrifying Ghost Ship and its distorted apparitions.
Confront hideous demonic incarnations of persecuted 'witches' in 17th-century New England.
Fight for your life against other-worldly vampires trapped beneath the desert.
Escape the horrifying World's Fair Hotel with a sadistic serial killer out for blood.
Discover how your story connects these worlds, and make sense of the nightmare that is Switchback
DON'T BLINK! – Using Eye Tracking, your enemies are upon you in the blink of an eye.
HOLD ON TIGHT – Endure every bump and drop as your cart speeds along the tracks with Haptic Feedback bringing that roller-coaster feeling to life
FEEL THE TENSION – Adaptive Triggers make each weapon feel unique as you unload on terrifying enemies that emerge from the shadows
MIND YOUR HEAD – Avoid falling beams, overturned buses, and hanging witches. Headset Rumble ensures that you'll feel it if you don't
Plus, 4K HDR and 3D audio supported
Are you ready for every turn? Are you ready for the confrontations? Are you ready to feel what may be in the shadows? Find out when The Dark Pictures: Switchback VR comes to PlayStation VR2 on March 16, 2023.
You can pre-order right now and receive the following:
Demon Handgun
Special edition gold gun
Premium skull and bones cart
Skull bobblehead for your cart
Until then…please enjoy…