Virtual Reality can take us many places and allow us to do things that we normally would not even attempt in real life. Things such as flying a space ship, entering an alien world, being in a shark cage or even doing parkour on top of rooftops without any hesitation about our life being over if we were to miss that jump. Virtual Reality really is the dimension between worlds and realities. So when I heard that Developer Joy Way created a parkour game with weapons in Virtual Reality, I had to know more. So I reached out and Arthur from Joy Way was more than happy to discuss their newest game, STRIDE as well as talk about Virtual Reality.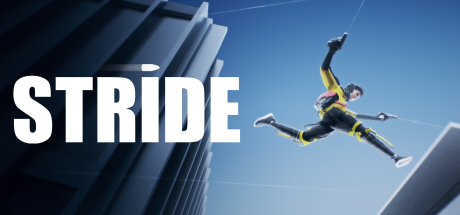 _____________________________________
Interview with Community and Communications of JoyWay Games, Arthur
_____________________________________
Welcome to THE VR DIMENSION. Would you please introduce yourself and what you do at Joy Way?
"Greetings! I'm Arthur and I'm in charge of Joy Way community and communications."
What have been some projects that you have been a part of and what games inspired you
to know that you wanted to be a part of Virtual Reality?
"Back in the 2010s, my level of excitement about VR as a concept began to gradually increase. I was inspired by movies like Johnny Mnemonic and games too, especially by The Animus from the Assassins' Creed franchise as the ultimate form of immersive virtual simulation. I tried LBE VR a few years ago … and now I work at Joy Way.
Joy Way has previously released Time Hacker which looks really interesting. What can you
tell us about it?
"Time Hacker was Joy Way's first major project as a developer of home VR games (the company
was founded as an LBE development team). In the game, you are a superhero who can manipulate time so that everything around you goes ultra-slow. You need to utilize this ability to rescue hostages and escape from sticky situations.
Over the long road of development, the visual design, basic mechanics, and even the name of the project have changed several times, as we tried to find something new and exciting in the genre of VR puzzles. Working on Time Hacker, we came up with STRIDE, our main title at this moment."
Your newest game STRIDE was also released on Steam and is coming to Oculus and PlayStation VR. With the parkour speed on rooftops and the ability to use weapons in the mix, what more can you tell us about it, and what was the inspiration for the game?
"STRIDE is a parkour action game, and "parkour" is the main word here. The team was inspired by the work of STORROR, Dominic Di Tommaso, Amadei Weiland, and other famous athletes. We were examining their footage frame by frame to recreate the feeling of free, almost unbelievable yet realistic movement in our game.
There are three different modes in the game. What are the different modes and what can
players expect?
"STRIDE has something to offer to anyone. If you just want to stream freely between rooftops
and flow across balconies, enjoying picturesque views of an urban metropolis – choose the
Arena mode. There you're presented with a spacious section of the city's rooftops that make a
complex high-rise "arena", and you'll be challenged with a variety of tasks.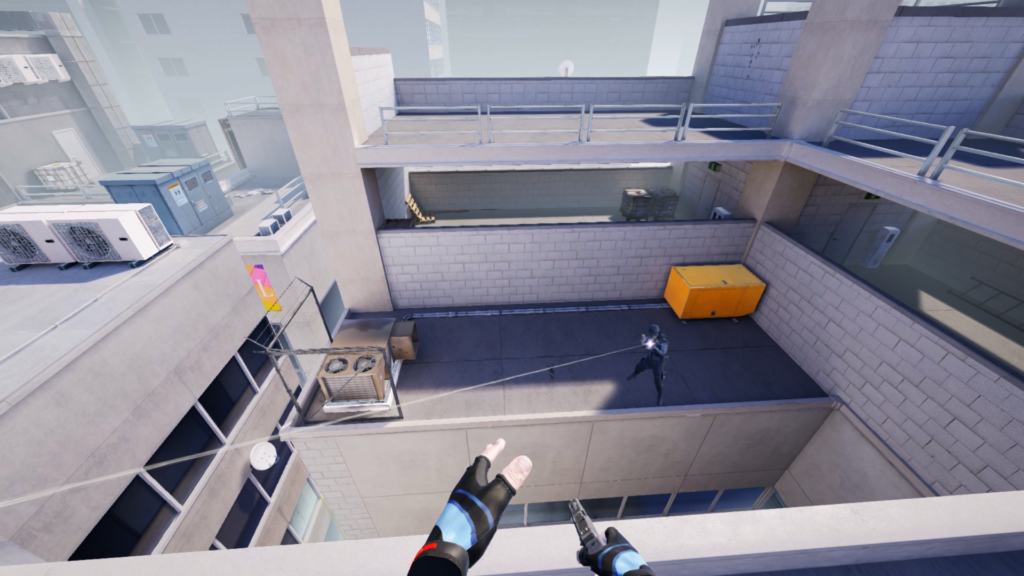 In Endless, the infinite level generation provides unlimited challenging terrain. Increasing
the difficulty, snipers, and a creeping barrier coming up behind you will make reaching the top spots
on the leaderboard a real challenge.
If you're a fan of speedrunning, you should enjoy Time Run. In that mode, you have to execute
each move with precision, since every millisecond counts to beat someone's score on pre-made
maps."
Are there any leaderboards within the game and if so, will those be brought over for the
Oculus and PlayStation VR versions?
"STRIDE features separate leaderboards for each game mode and modifier, which allows you to customize your experience. For example, you can turn enemies off and compete with others in this bracket only. As for the single leaderboard for all platforms, we have not yet decided on that."
In Q3 of 2021, you plan to bring a Story Mode into the world of Stride. What can you tell us
about this new mode?
"As for further development of STRIDE, we are now actively working on the storyline campaign for the game. Story Mode is our top priority for this year, it will feature a cast of characters and a complete narrative. In Story Mode you'll come to understand the origin of this dystopian metropolis, why it's crawling with gun-toting bad guys, why they're out to get you, and what you must do to stop them. To survive and to complete the saga, you'll need to draw on your parkour skills, your marksmanship, and your brains.
We are well aware of players' high expectations, and we see it as our sworn duty to meet them."
Are there any plans for future DLC story modes?
"Joy Way plans to support the game for a long period of time, so there may be DLC with new story pieces after the release of the main campaign. However, it's too soon to talk about it."
One of the many things I noticed in the trailer is as you are jumping, the words "Don't Look
Down" is present. For those that may not be prone to motion sickness, but yet want to experience Stride, what have you done to help prevent any type of motion sickness?
"I'm glad you asked. STRIDE features free locomotion, and it was a crucial task to adjust the game in a way that it doesn't make you feel sick. You can turn off the visual effects, and our developers have also put a lot of effort into how the camera works in the game.
To make sure that the players feel good, we conducted several tests and surveys throughout the development. So, good news for players who hardly tolerate motion sickness :)."
What did you find the most challenging when combining the sense of height with running in Virtual Reality?
"The most difficult thing for a highly dynamic VR game is to fight motion sickness. In our case, in addition to all the tricks I mentioned earlier, this flaw in the human body was minimized by adding hand movements that mimic real running. Apparently, it is easier for our brain to believe in what is happening in virtual reality this way."
When it comes to developing games for Virtual Reality, what do you find are the top three rules you have to go by in order to be successful?
"Always build on gameplay available only in virtual reality.
Do something that no one else has done before.
Make the game you want to play yourself."
Sound and detail are a must for Virtual Reality. What are some of the things that over the years, you can tell us about the importance of getting certain aspects right and that you may not want to skip on to make sure the immersion is fully experienced?
"When creating sound for a VR game, the most important aspects are the detailed localization of sounds, the elaboration, and a variety of sounds for interaction with the environment. Even if it is an ordinary wall without any gameplay significance, the player can approach it, try to touch it, or hit it. Therefore, in addition to the diversity of the interaction sounds themselves, an important role is played by the dynamic range of the sound. The sound in the VR game should be tangible – the player should be able to approach it, put their ear to it, "touch" it in different ways. And if a game is rich in such elements, this will do a great job of getting the player into a state of total immersion."
Do we know the official release dates for Stride on Oculus and PlayStation VR?
"Even though the exact release date is yet to be announced, we can state at this point that the game will be out on PSVR no later than in 3 months' time. As for the Oculus port, the game's approval is not entirely under our control, but we are actively working to ensure that Oculus Quest and Rift users can also play STRIDE."
What's next for Joy Way?
"Looking ahead, we are super excited about two new prototypes we're working on. First, is a game in the rogue-lite genre. Based on early feedback from our initial prototype, we think we may be onto something with this game, so we've decided to bring it to life. Expect further developments soon!"
With the library of Virtual Reality continuing to grow, what would you say to someone on
why they should experience STRIDE?
"To date, STRIDE is the best parkour experience for virtual reality. It is proven by sales and player reviews. Once you master the basic mechanics of movement, once you start to feel the flow, the game becomes tremendously fun. STRIDE is easy to learn, but hard to master.
Competitive players find it interesting, as the game features leaderboards and deep game mechanics. Casual players who just want to enjoy the running can fully customize their gameplay, turning tasks and enemies off.
Finally, STRIDE is also a good option for those who want to keep fit – once I burned 900 calories
just playing the game."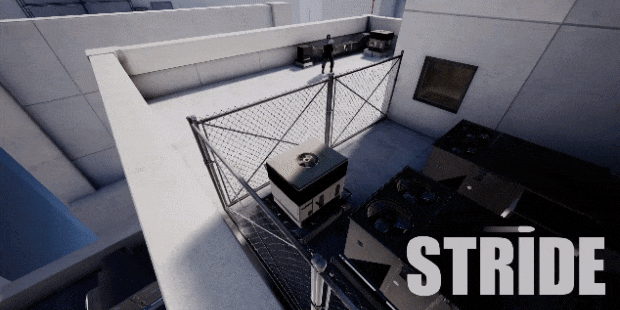 I really want to thank Arthur for taking time out of his day to give us a closer look at STRIDE as well as talking to us about Joy Way and Virtual Reality.
STRIDE is out now on Steam and Viveport and will be coming to Oculus Quest/Quest 2 on the Oculus Store on August 5, 2021, and coming to the Oculus Rift/Rift S on the Oculus Store and PlayStation VR.
To learn more about Joy Way, please visit their site, like them on Facebook, follow them on Twitter, join them on Reddit, join them on Discord, and subscribe to their YouTube channel.
In case you missed the trailer, please enjoy.