The Lost Bear from the Developers Odd Bug Studio and Publishers Fabrik Games LTD is a 2D platformer in a hand-drawn world. And what the Publishers and Developers have done with this art is truly amazing that has yet to be seen in VR and just may have set a new level of standard when it comes to combining 2D with 3D immersive VR and this is a very good thing.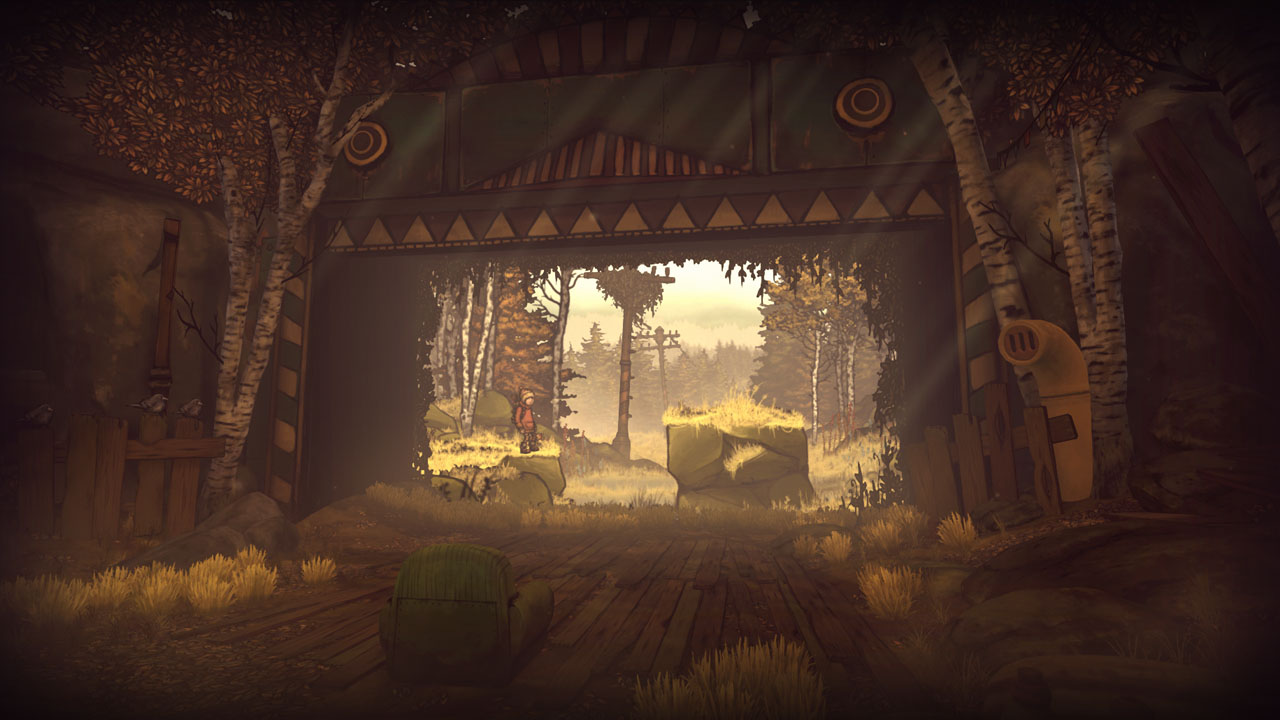 When I first started The Lost Bear I knew when that music that had this calming yet adventurous tone to go along with what I was seeing was special. Playing The Lost Bear is art, all games are, but being part of a world where you're sitting in this chair and watching a movie or a play and it's only being performed just for you. Then when you make where you are sitting and everything around you up to the screen or stage in the immersive VR, but yet controlling a 2D platformer is something that needs to be experienced to really understand.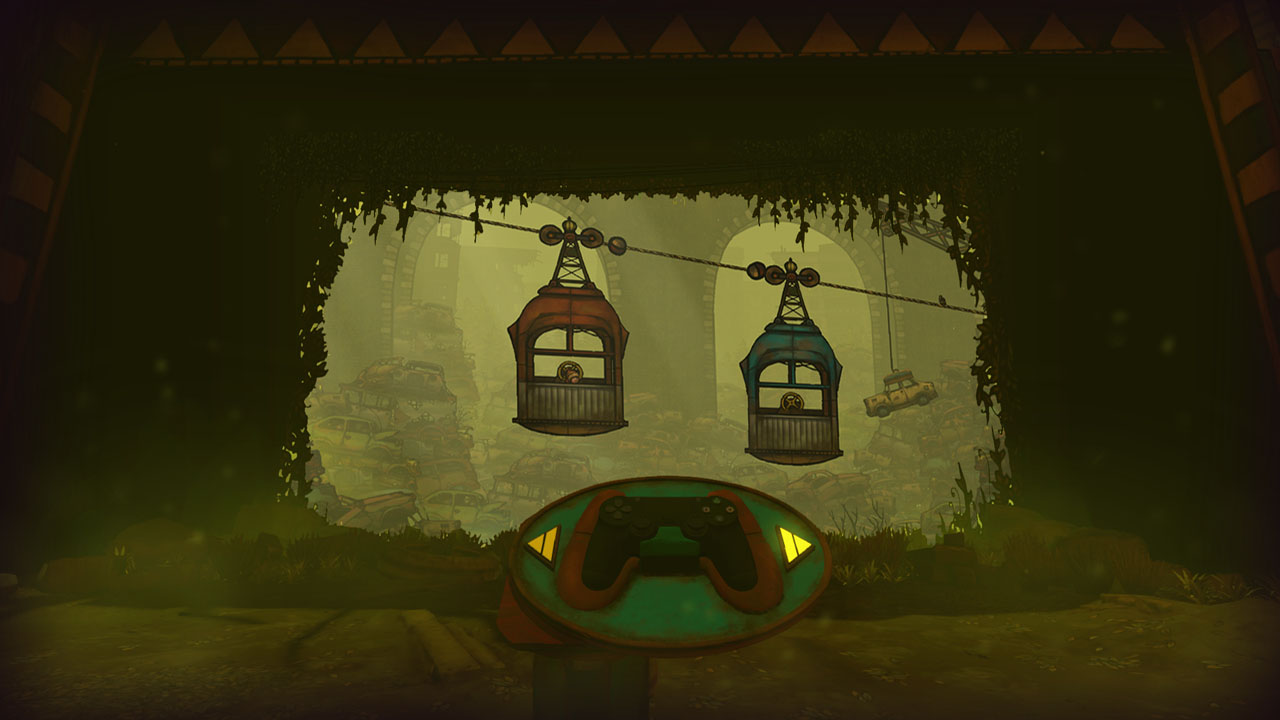 When you start playing, your toy bear gets stolen and you must go on this adventure to get back your bear. You play as Walnut and you help her on this tale of corruption that has this mystery to it along with some puzzles that help you progress. Some of the puzzles could be moving the controller to place it in a device to help you raise or lower a bridge and I thought this was a nice touch add to the immersion.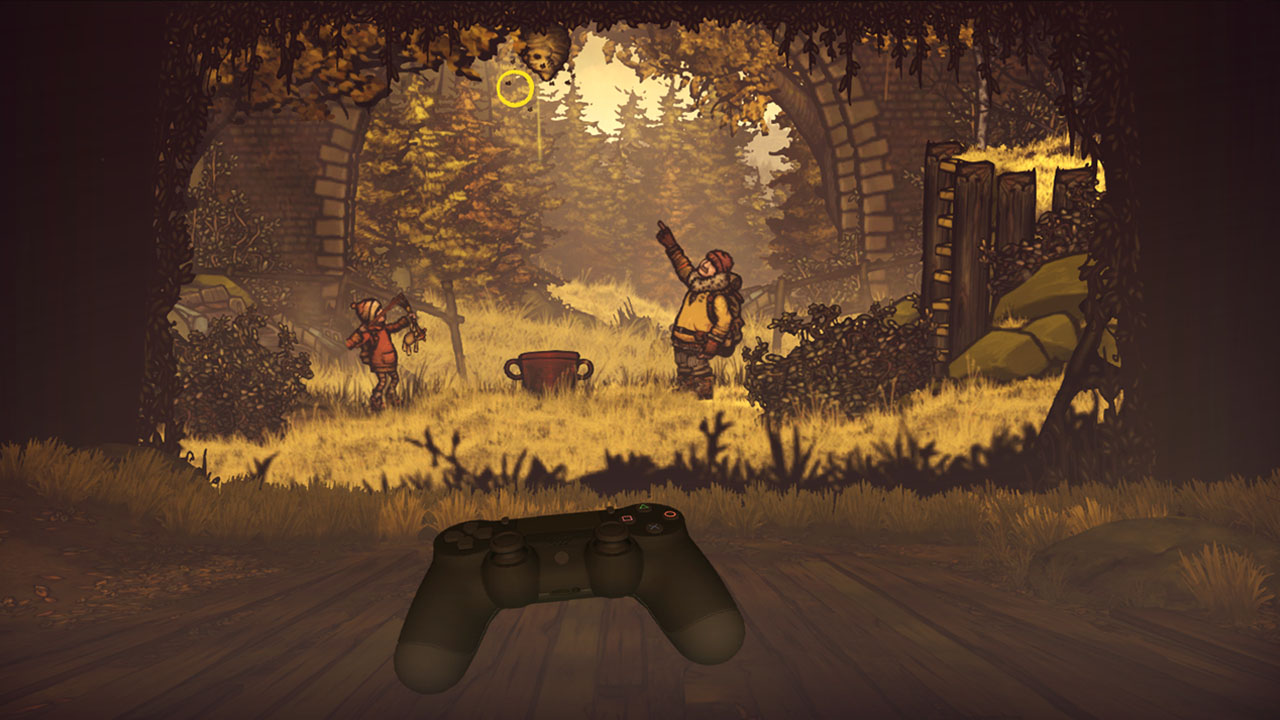 There was this one part early in the game where Walnut had to shoot down a beehive using her slingshot and you could see the bees on the screen or stage and I thought "wouldn't it be awesome if the bees appeared off the screen and around me." and just as I said that, the bees were swarming and it's like they came alive around me in immersive VR. It's almost like watching a 3D movie and how something would jump at you and you would reach out to grab them and to have that in VR, I applaud everyone on this.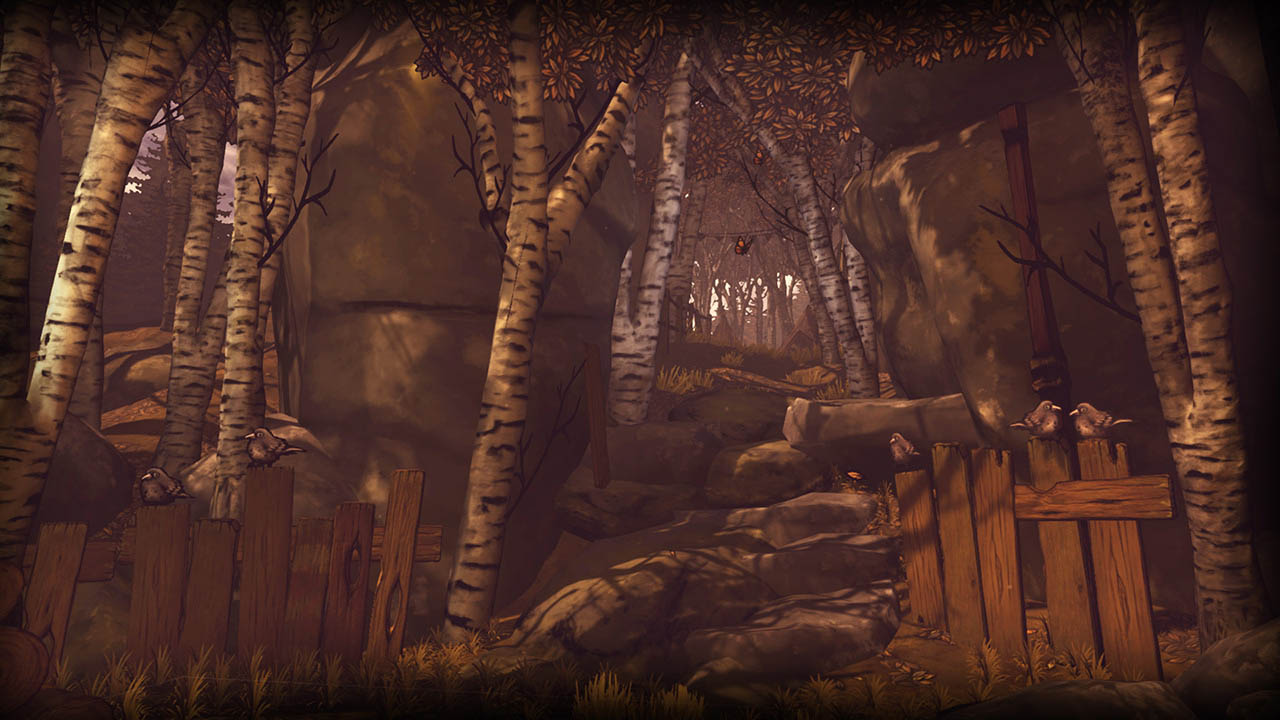 Sound in VR help make the experience and the sound in The Lost Bear does a really good job and adds to the story with just the right mix of the ups and downs of Walnut's journey. The lighting and how it's used and almost serves as a link between the 2D and 3D worlds and almost makes this artistic bridge of the two worlds and combines them into this artistic escape. Add that to the puzzles that help the environments around you come alive and you have this hand-drawn world with the art style being used and you truly have this tale that needs to be experienced to help be told.
The Lost Bear is out now on PlayStation VR and is also available on the Oculus Store. A review code was provided.
Also, check out the interview with Odd Bug Studio.
To learn more about The Lost Bear, please follow them on Twitter. To learn more about Odd Bug Studio, please visit their site, follow them on Twitter, follow them on Instagram and subscribe to their YouTube channel. To learn more about Fabrik Games LTD, please visit their site, like them on Facebook, follow them on Twitter, follow them on Instagram and subscribe to their YouTube channel.
In case you missed the trailer, please enjoy. Until next time, I have to get back to this world.
Mr. PSVR, September 2, 2017, theplaystationbrahs.com