Ever since those cases have been reported, no one has felt safe. Over a billion people died from that virus that we know as V1V3. We hoped that the ones that were supposed to find the cure did. We know of one man who may have the answers…the cure. But in order to get our answers, we must face what is out there. We have to make it…we have to survive.
Features include:
UP TO 4 ONLINE PLAYERS COOP – Unexpected cooperative (up to 4 online players) and pervasive dynamics will take place when living the experience together with your friends, making the challenge even more exciting
HUGE FREE ROAMING MAPS – Huge and fully explorable levels, including many buildings that are fully explorable for scavenging loot, pushing the player to a nonlinear approach to gameplay;
3 GAME MODES:

Story: more than 18 hours of gameplay to complete the thrilling story
Trials: classic horde, defense mode, escape mode
Survival: leveling, crafting, feeding, fighting
FULLY SIMULATED WEAPONS – Rifles, machine guns, snipers, shotguns, handguns, bow: real bullet physics, reload gestures, realistic recoil & bloom effects, manually attach and remove weapons accessories
IMMERSIVE REALISM – No hud at all to be as immersive as possible, any option, dialogue, and interaction menu is managed through a realistic military tablet
Fully simulated player's body, true life weapons reload, realistic zombie perception system, friendly fire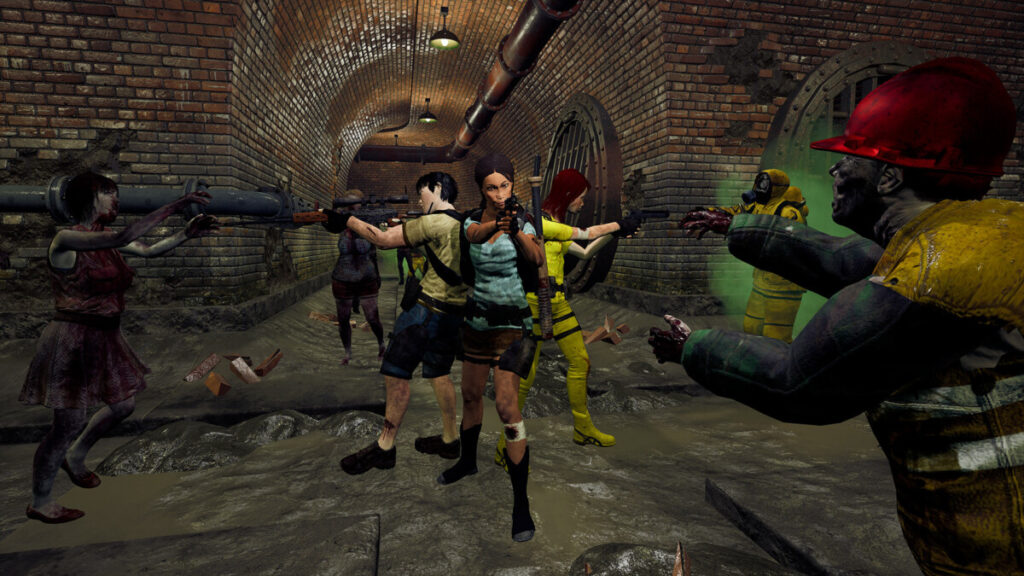 Can you trust your life with the ones closest to you? Will the cure be found? Do you think you can survive? Find out with SURV1V3, out now for the Oculus Rift/S on the Oculus Store, PlayStation VR, Steam VR, Viveport, and coming soon to PlayStation VR2.
Until then…please enjoy…