The scrolls were right. An enemy will enter the house uninvited not for the sake of good, but for the intentions of evil. But he who has the patience to make the strike is one who has the will to train not only the heart but the mind as well. My training will not go unnoticed, it will have the honor and respect of the Samurai. For when the time comes, it will not be my blood that will cover this land, it will be all of theirs…every last one of them.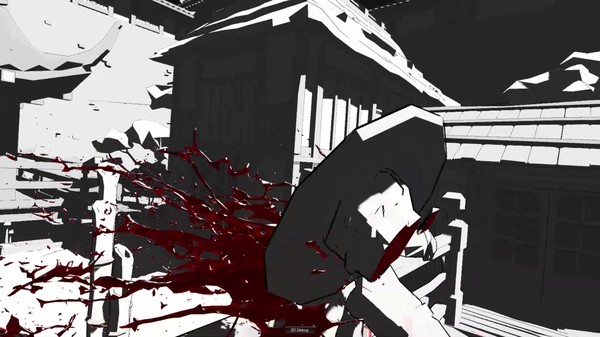 Features include:
Enter and explore the world of an ultra-violent samurai manga
Battle a wide variety of enemies and bosses
Master several different martial arts, weapons, each with their own abilities and mechanic
What will you do when you are surrounded by enemies with nothing but your weapon to protect you? Will you honor the code? Will you be the one to get slaughtered or be the one to do the slaughtering? Find out with Samurai Slaughter House out now on Viveport and coming to Oculus Quest 2, PlayStation VR 2, and Steam.
Until then…please enjoy…