If you could see yourself now, what would you do? Would you keep staring and yelling at yourself to do something against those machines or would you help yourself fight against them? Those robots want to destroy the plant, but you have a plan. They won't expect that you have the ability to help yourself and so many more of you. The way that time loops and cloning work is beyond words, but when you see yourself, you must do whatever it takes to save yourself. It's going to get busy out there saving the planet and no one will think you're crazy when you are communicating with yourselves.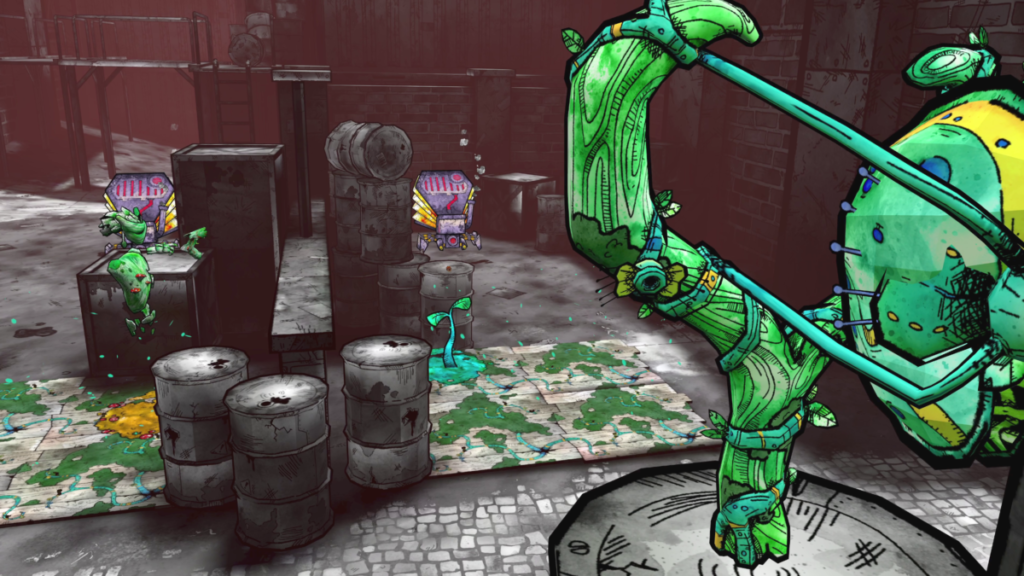 Features include:
Me, Myself, and I: If you want something done right, do it yourself! Every action you perform in a time loop is precisely replicated by a clone of you in the next loop. You must cleverly plan ahead and cooperate with your clones across time loops in over 50 action-packed levels.
Fight The Machine: Be one with Mother Nature, and fight back against destructive robots hellbent on destroying the planet. Experience various levels with new twists and challenges for you and your clones to overcome, with online leaderboards to climb for the most competitive players!
Stylistic Artstyle: We Are One features a distinctive comic-like art style and a vibrant watercolor-inspired palette bringing the fearsome machines and idyllic natural elements to life in full VR.
Comfortable VR Experience: Easy to pick up but challenging to master, We Are One is designed to be enjoyed by VR beginners and seasoned players alike. There is no artificial locomotion, and the only movement present in the game is through occasional teleportation.
What will be your strategy? Are you able to work with yourself? Can you save yourselves? Find out when We Are One comes to the Quest Store and Steam VR on June 1, 2023.
Until then…please enjoy…