Well, it looks like SURVIOS and Perp Games are doing it again with a new duo VR power pack that includes two of the biggest SURVIOS games for PlayStation VR with Raw Data and Sprint Vector.
In Raw Data, you will have the action, the challenging enemies, and the sci-fi atmosphere to completely immerse you into the action. But you do not have to go at it alone as it is ok to ask for some help from a friend.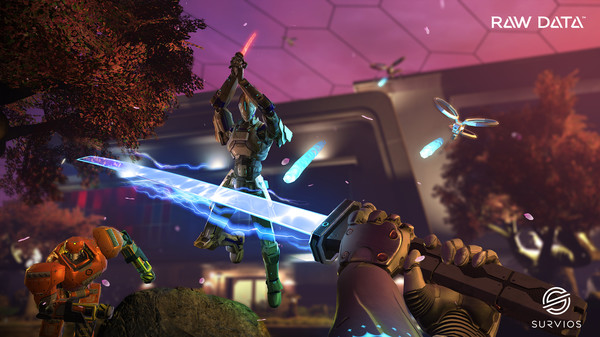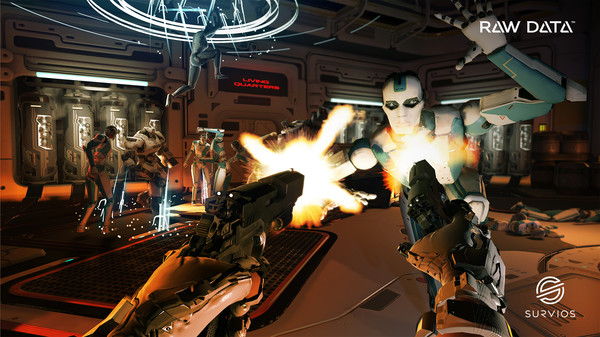 Features include:
Active VR Combat – Utilize your body to dual wield pistols, slash and slice katanas, pump shotguns, deflect projectiles, do gun tricks, or even use your fists in close-quarters combat. Holster up and pull weapons off your body with physical loadout and check your stats on the in-game forearm display.
Hostile Takeover PvP – Whatever side you're on, this fight is personal. Featuring four hero classes with optimized abilities, balanced gameplay, intuitive "joystick" locomotion, as well as stealth and armor power-ups, Raw Data: Hostile Takeover lets you battle it out in up to 5v5 matches across multiple king-of-the-hill maps. Duel Mode also provides a unique 1v1 showdown experience for those who are bent on revenge.
Choose Your Hero: What's your fighting style? Choose from multiple badass heroes–Bishop, the Gun Cleric; Saija, the Cyber Ninja; Boss, the Street Merc; or Elder, the Rogue Hunter –with a variety of advanced weaponry, special abilities, combat techniques, and ultimates. Defy gravity, slow down time, charge up shots, crush enemies, boomerang your blades, unleash deadly bullet barrages, fling enemies into the air, and much more.
Deadly Weapons and Defenses: Access a futuristic arsenal of firepower, from dual handguns and pump-action shotguns to iron knuckles and laser swords, as well as deployable turrets and holographic shields for extra insurance.
Adaptable Enemies: Battle against swaths of murderous machines, including stealth ninjas, laser gunners, rocket heavies, jumping crawlers, exploder bots, flying drones, charger mechs, ion beams, towering megabots, and more.
Cross-Platform Online Co-op: Bring along a trusted partner to cover your back no matter what platform they're playing on. Team up in a shared co-op VR space that encourages social communication via body language, facial expression, and blended animation.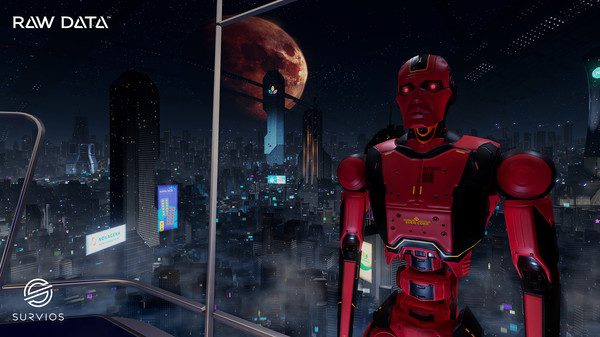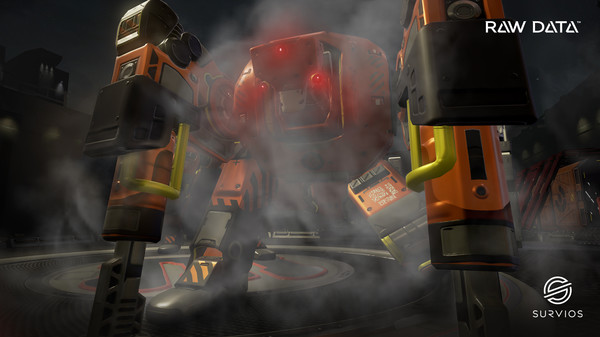 Also, check out the review.
In Sprint Vector, the physical thrill of extreme sports meets the unhinged energy of a zany game show! Run, jump, climb, drift, and fly at extreme velocity as you race up to 8 players and battle obstacles in this frenetic VR adrenaline platformer.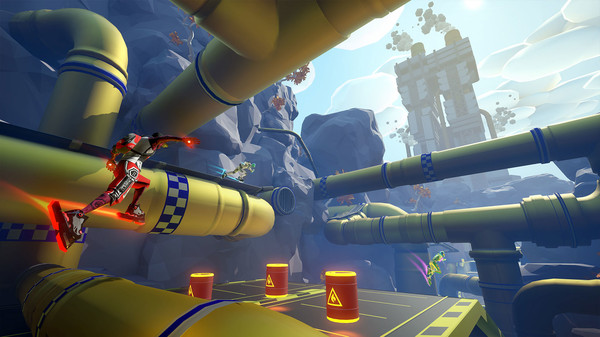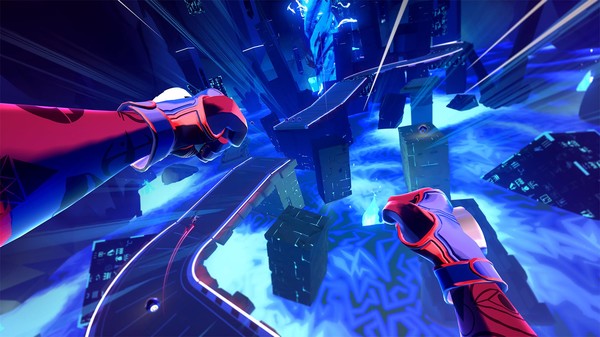 Features include:
Competitive multiplayer matches – Public and private online multiplayer modes pit up to eight players against each other in intense, high-speed races as you vie for a spot on the Global Leaderboards.
12 killer race tracks – 12 complex race courses full of obstacles, shortcuts, and game-changing power-ups make for endless replay value.
Nine challenge courses – Take on these diabolical courses designed to test your sprinting prowess to the extreme. Tackle three specific challenges across nine single-player challenge courses with Local and Global Leaderboards.
Customizable solo play – Run through courses and learn the ropes at your own pace with customizable solo game settings.
Weapons and Power-Ups – What's a little friendly competition without a bit of self-serving sabotage? Take aim at both the course and your competitors with glove blasts and game-changing power-ups.
Eight intergalactic competitors – Choose from eight colorful characters "recruited" from every corner of the galaxy, from notorious Daxx to ethereal Luna to streetwise Hendrix, each with multiple skins.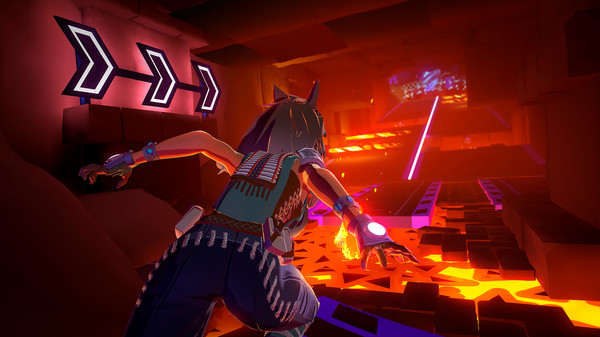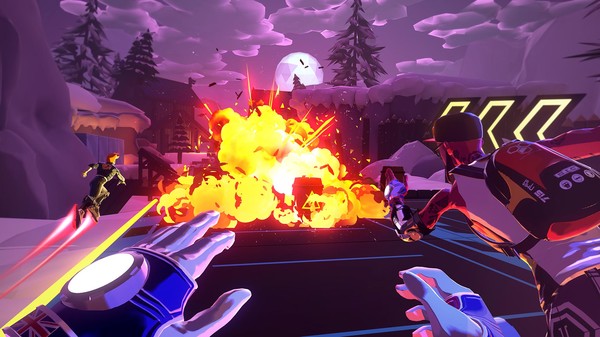 Also, check out the review.
Will Eden Corp become a paradise or will find out something different? Will you be able to win the race? Can you handle the power? Find out when The Survios VR Power Pack comes to PlayStation VR on September 11, 2020, in EU Territories and on the Perp Games Store.
Until then…please enjoy…