You practiced the plays over and over. You ran the plays in your head 24/7. But now, it's your turn to step onto the field. When that whistle blows, you will not have all the time in the world, but you have two minutes to make the play. But this isn't going to be some play, this is going to be the play that you drew, that's going to work, that will win the game. You thought it was tough before, but this is your time…your time to become unleashed.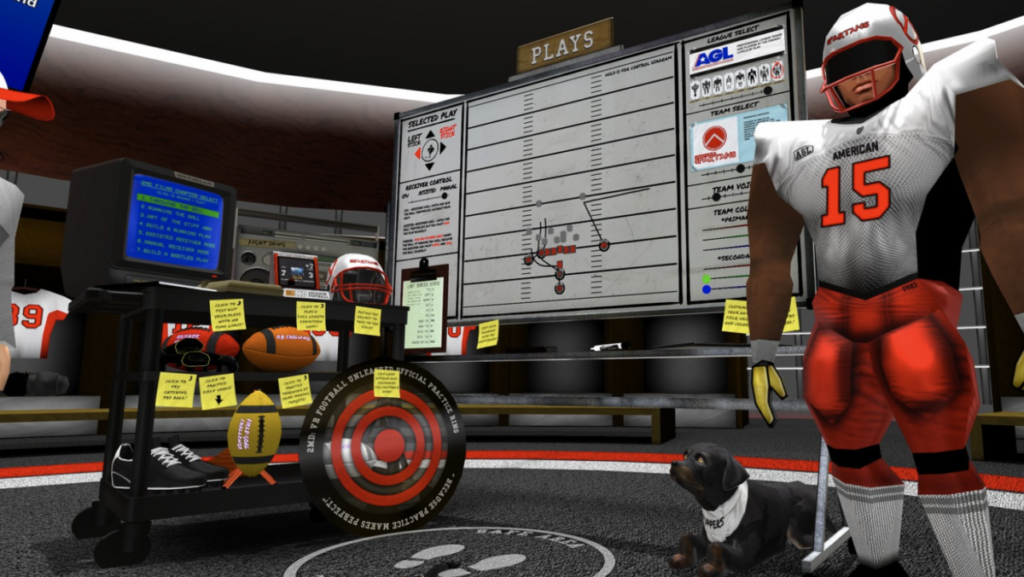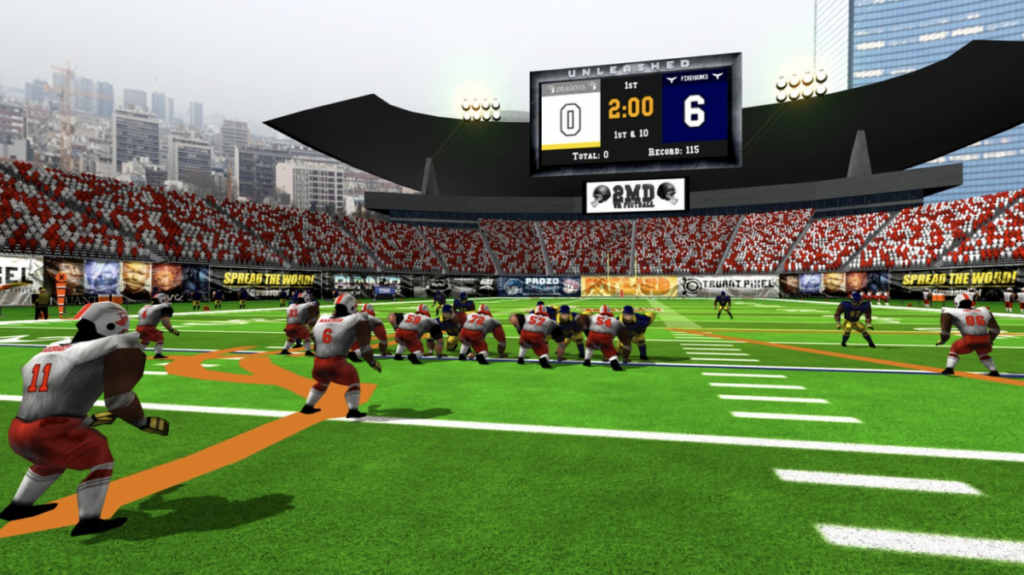 Features include:
Throw like a pro with realistic motion controls in a seated, standing, room-scale, or full field-scale experience
Exciting presentation with a 7-round heat and rapid-fire bonus rounds
Play 2-minute drills or 20, 40, or 60-minute full-length exhibition games
Draw unique offensive plays in VR
Featuring 56 customizable teams across 8 leagues including college, indoor, professional, and fantasy player types
Customize your controls to fit your throwing style
Dynamically become the ball carrier and even catch the ball yourself with manual receiver control
Variable weather conditions including sun, rain, wind, and snow
Over 60 immersive stadiums filled with thousands of screaming fans
Challenging AI, achievements, leaderboards, and a virtual trophy case
Watch the action unfold on the on-field spectator display live
4K 90Hz visuals
Fully adjustable HMD haptic support
4K Spectator display
WR mode
Full ballistic control
What plays will you draw? How will the weather come into play? Are you ready to become unleashed? Find out with 2MD: VR Football Unleashed All-Star out now for the Quest/2/Pro and Oculus Rift/S on the Oculus Store, Steam VR, and coming to PlayStation VR2 on the PlayStation Store on February 22, 2023.
Until then…please enjoy…