Ever since our town on the Island of Lakalma has been thriving thanks to the help of our resident giant squid that just wants to help in every way possible. Just the other day, he helped with the rebuild of our local GameStomp. Just watch out for when he uses the electric wires as a slingshot…do those items go far. Yes, he is a big squid, but he is one of us and we can't wait to see what he does next.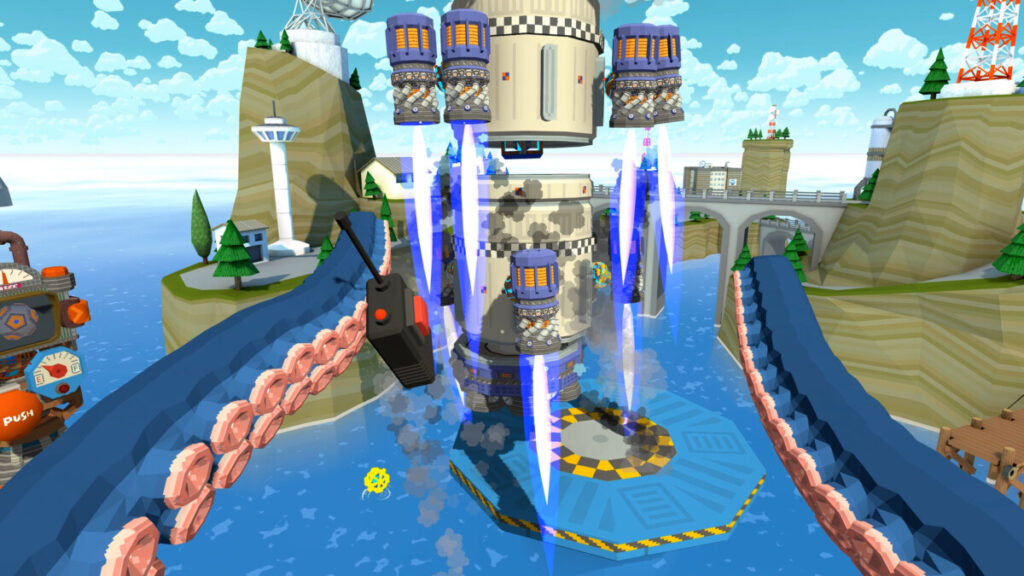 Features include:
Pleasurable VR actions and mechanics
Glorious physics
A sense of accomplishment
Tactile Tentacles! – Get a grip on things with fully physics-based tentacles complete with Octo-grade suckers
Titanic Tasks! – Apply lateral thinking and giant limbs to 50+ puzzle and action levels, building huge structures and contraptions
Colossal Constructions! – Cultivate your creative side in a constantly expanding construction sandbox
Eye Tracking – allows you to interact with the inhabitants of La Kalma by simply looking at them
Enhanced audio-based haptics
Feel its effects through headset vibration
Are you ready to become the squid you were always meant to be? Do think this will be easy? What mistakes will be made? Find out when Tentacular comes to PlayStation VR2 on the PlayStation Store on February 21, 2023.
Until then…please enjoy…