Bowling is always a fun time and even better with friends and family. Sometimes we may not get a chance to bowl due to schedules, locations, or even pandemics. But with ForeVR Bowl, you never have an excuse to grab your favorite bowling ball, play your favorite music, meet up with old and new friends, and try for that 7/10 split combo. But when ForeVR Bowl was released, there were a gracious, but a limited amount of alleys to bowl in, but there was always a preview in the lobby for what was coming and now without further ado, the new alley has been opened up and allowing you to enter the Lost City Bowl in Atlantis.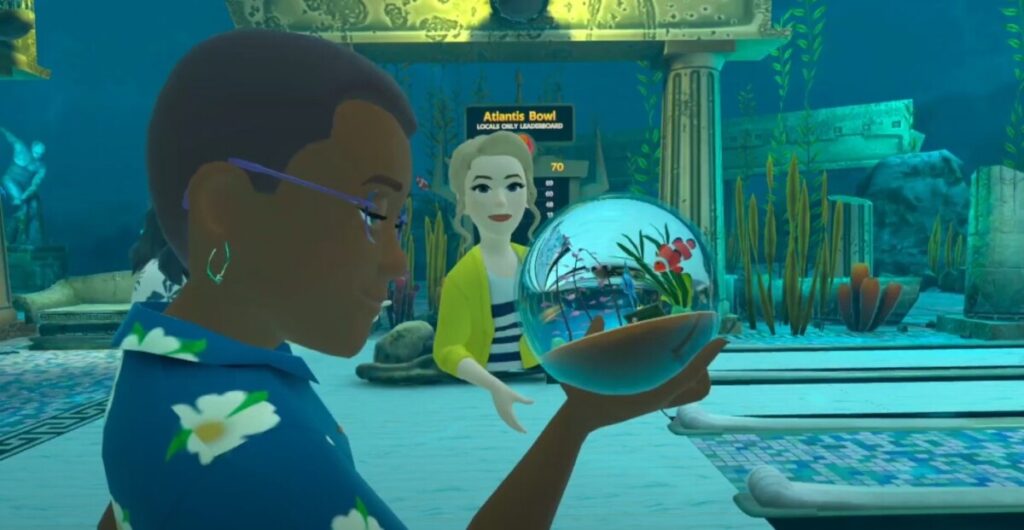 Can you top the leaderboards? Who will you bowl with? Can you get that strike in Atlantis? Find out in the new alley in ForeVR Bowl for the Oculus Quest/Quest 2 on the Oculus Store.
Also, check out the ForeVR Bowl interview and review.
Until then…please enjoy…