Think about where you live and how normal things appear and every day there was this calmness which you felt safe about. Now, what if, one day that all changed, and the place that was all calm and peaceful turned out to be anything but that due to a zombie outbreak? Do you think you would be able to survive? Would the neighbors that you have known suddenly start to turn against you? If you could use anything that you find to help protect what is yours, what would it be? How much damage do you think it would do and would it be enough? These are all questions that are valid and who knows, could be asked one day. So when I heard that developer Arcadia VR made a zombie co-op game where anything could be crafted and traps could be placed, I had to learn more. So I reached out and the executive producer, Oliver Smirnoff was happy to talk about their latest game, REQUISITION VR, and Virtual Reality.
_____________________________________
Interview with executive producer of Arcadia VR, Oliver Smirnoff
_____________________________________
Welcome to THE VR DIMENSION. Would you please introduce yourself and what you do at Arcadia?
"Hi, I'm Oliver Smirnoff, the executive producer of Arcadia VR. I am mainly responsible in the company for choosing the direction of development, what games we will make, and for what target audience."
Growing up, what were some of your fondest gaming memories, and what was that one VR experience that made you want to do more with Virtual Reality?
"When I was young I was in love with the Resident Evil series. I can also mention a series of games called Silent Hill and Metal Gear. But speaking of virtual reality games – Half-Life: Alyx was the game that changed our minds regarding VR gaming. That was the first AAA title in VR that we all had been waiting for."
Arcadia VR has a great start to add to its portfolio with titles such as Jentrix and Hinge VR. What would you say would be the top three rules that you have found that need to be in new projects Arcadia VR develops?
Always listen to player's feedback
Try to get player's feedback as early as possible
Do not overcomplicate the game with mechanics because what seems simple on a flat screen is many times more difficult in virtual reality
Your newest game is an action survival shooter called REQUISITION VR, where crafting plays an important part. What can you tell us about the game?
"REQUISITION VR is a game with the primary focus on crafting. This is not "another zombie game" like some players think. This game is about creating makeshift weapons using duct tape. Players can craft weapons from any object they can grab."
Single-player games can be fun, but there is a 4-player co-op mode. What can players expect with the co-op and can everyone customize their own character?
"Our game has quite a lot of emphasis on the co-op mode. In addition to a wide variety of avatar customization options, we have several different modes for co-op: you can go through a Story mode with friends or you can try to kill each other with improvised weapons in deathmatch mode. Besides we are now working on Home Alone mode which will give players a lot of fun."
With crafting playing an important role in the game, what can you tell us about the crafting mechanics, and are there really over 500 items for players to create their perfect weapon?
"At the moment, we actually have about 700 items that can be combined with each other. However, the really effective combinations are of course a little less. It should be obvious to players that linking a pen to a book might not be as effective as making a Molotov cocktail or a flamethrower by taping a torch to a leaf blower."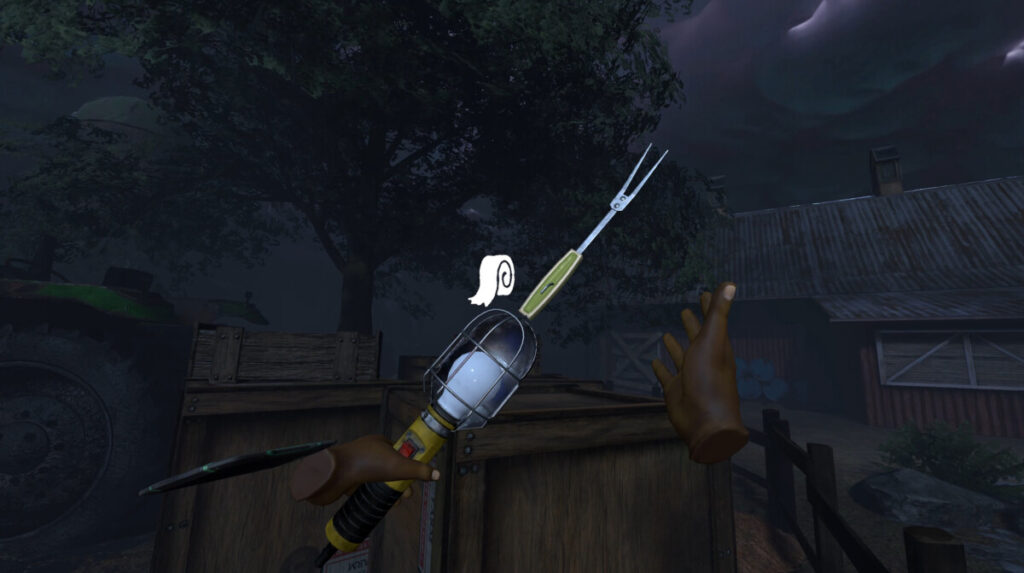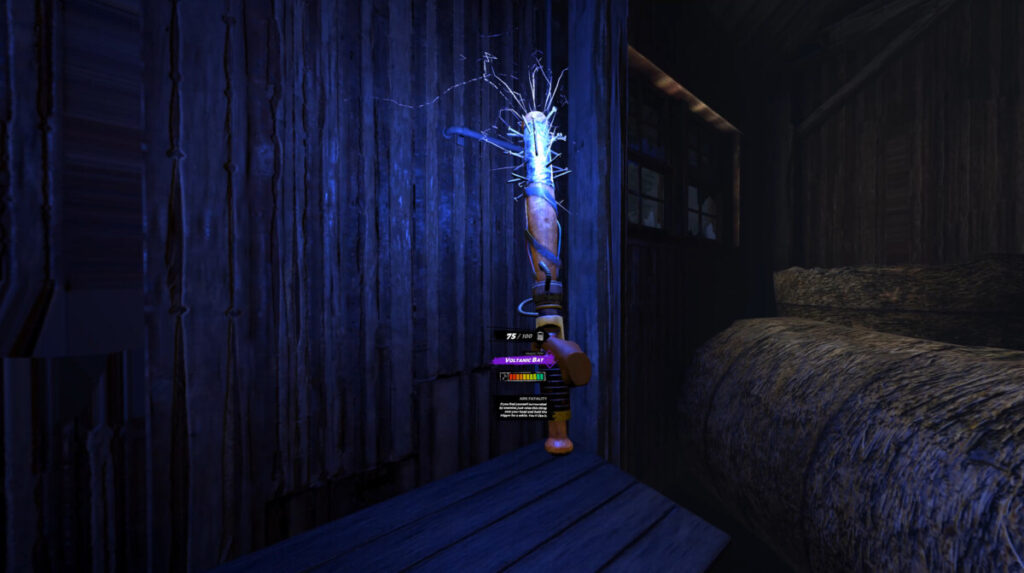 I have to ask, what is the craziest weapon you have crafted and which one is your favorite?
"One of the craziest weapons is the combination of basketballs and knives attached to them. We have a video on TikTok in which we link knives to a basketball – this video has collected more than 2 million of views:
There are a few modes in the game with Story, Horde, and PvP modes. Can you give us more details about the different modes?
"In Story mode, you can learn the story of how the zombie virus spread throughout the state of Nevermont and how the colonies of survivors are trying to find a cure for the virus.
In Horde mode, players can compete with each other to see who can survive as many waves as possible.
In Deathmatch mode, players can kill each other in the most sophisticated ways and be in the role of Kevin McCallister."
One of the many things that caught my interest is the traps and barricades. Can the traps and barricades be crafted like weapons and how much fun is it to use them in the PvP mode?
"Traps can be crafted on a special workbench from resources that the player can collect by breaking items found on the location, and barricades are crafted from wooden resources that the player receives by breaking wooden furniture. Traps are very fun to use in PvP, especially considering the fact that traps have become reusable with a recent update. However, I can't say the same about using barricades in PvP – here they are pretty useless."
When working on REQUISITION VR, did you find any challenges you were not expecting when it came to developing the game for Virtual Reality?
"We have quite a lot of experience in developing games for virtual reality, so we went through a huge number of challenges even before we started developing Requisition VR. However, during the development of the Requisition, we encountered another challenge:
For immersive sound, we use Steam Audio, which allows you to make very cool spatial sound which is very important for immersion. So, in this Steam Audio, there was a bug in the library, which crashed the game at the most unpredictable moments. We spent 3 months trying to understand the cause of the crashes, but in the end, it turned out that this was a bug in the Steam Audio library that we weren't able to fix."
Virtual Reality is all about immersion from the surroundings to the sounds. What have you done to make sure players will be immersed as much as possible?
"We always keep immersion in mind when designing any kind of mechanics. If something breaks the immersion, we try to fix it. In addition to our usual emphasis on realistic sound, we designed the crafting mechanics as if a person were crafting weapons in real life."
Are there any new modes or content planned for the future?
"We have a roadmap which can be found on the Steam page – it shows everything that we have planned for the near future. Long story short, we plan to release a big update in December, which will include new maps for Story and Horde modes, as well as new game modes."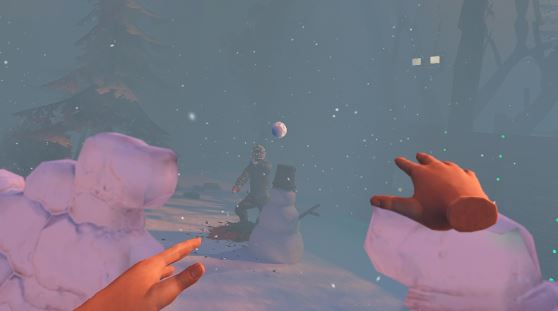 The game is out now on Steam VR and coming to Quest 2. Are there any plans for the game to come to other platforms such as Viveport or for the upcoming PlayStation VR2?
"Yes, we have plans to release the game on PlayStation VR 2, which I can't say about the Viveport for now."
If you walked through the door into THE VR DIMENSION, but had to enter the world of REQUISITION VR but could pick anyone from any time, besides yourself, who would the other three people be that you would want to help you?
"I would say Jaron Lanier, he was the one who came up with the virtual reality term and of course knew his way in the VR world, Tokuro Fujiwara, the producer of the first Resident Evil, I'm sure he won't be shy around monsters, and the last one is Robin Walker who worked on Half-Life: Alyx, what can I say… I think he prepares for everything the VR world can offer. These are the guys who I will definitely be comfortable around in the REQUISITION VR world."
With the content for Virtual Reality continuing to grow, what would you say to someone as to why they should experience REQUISITION VR?
"Requisition is a unique VR game designed specifically for VR that gives players endless possibilities for creativity and weapon creation. Only in Requisition players are able to duct tape plunger to a toaster and use it as a weapon."
I really want to thank Oliver for taking time out of their day to give us a closer look into REQUISITION VR as well as talking about Virtual Reality.
REQUISITION VR is out now on Steam VR and coming to Quest 2 in late 2023 with plans of coming to PlayStation VR2.
To learn more about Arcadia VR, please visit the site, follow them on Twitter, join their Discord, and subscribe to their YouTube channel.
Also, check out the REQUISITION VR review.
In case you missed the trailer, please enjoy.