The world is a big place, but to a baby, the living quarters alone can seem like a playground just waiting to be explored. Sometimes the littlest of things can become a different world for the imagination. The toys can come to life, objects that might be one out in the open can be lost and become hidden just waiting for you to discover them, and then sometimes, you might be left alone to defend yourself in different ways. In either way, life is about exploring, even if you need to put something edible in the VCR.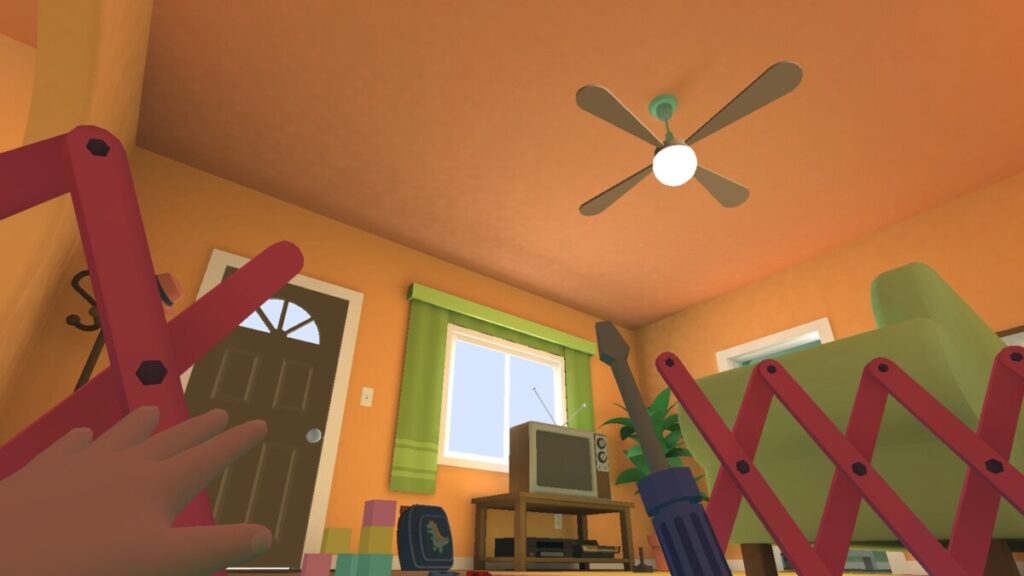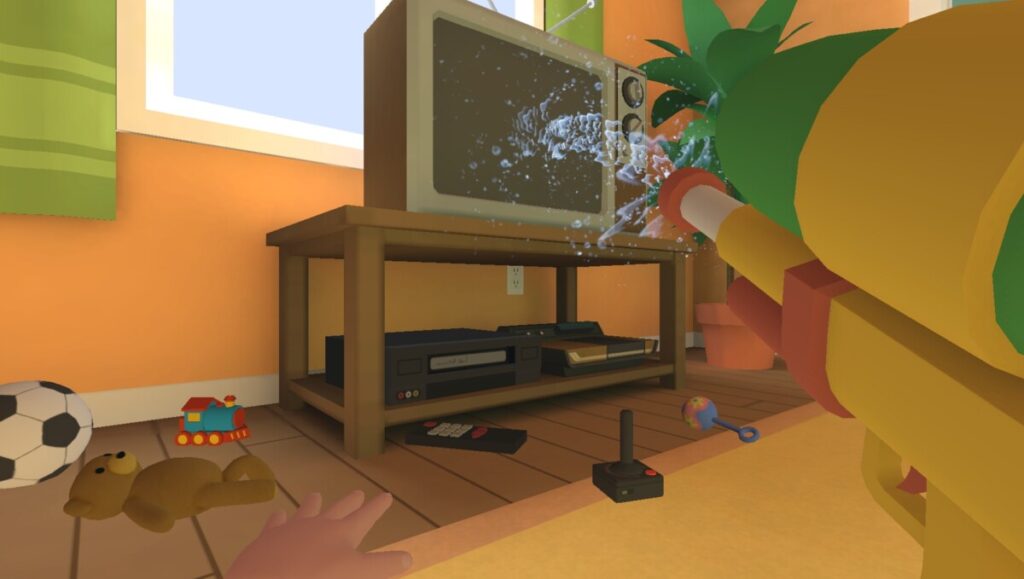 Features include:
Crawl across the floor like a little baby
Grab and throw all sorts of items around! Perhaps those car keys should be in the toilet?
Let your imagination run wild as toys come to life
Solve various puzzles
Unlock a slew of repeatable mini-games
Find hidden easter eggs and funny gags all over the house
Be the baby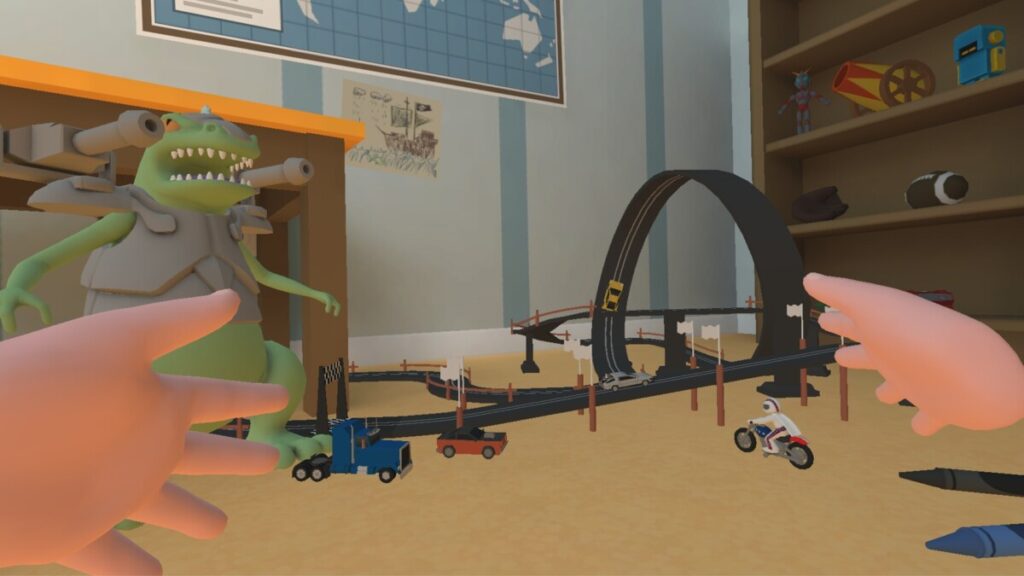 What will you discover? What will be part of your imagination? What can you put in the VCR? Find out with Baby Hands out now for the Oculus Rift/Rift S and Oculus Quest/Quest 2 on the Oculus Store, Steam, Viveport, and coming to PlayStation VR on November 24, 2021.
Until then…please enjoy…