Racing can be a hard thing no matter the skill level. You can be in the first place up until the end and be knocked out of it all. Sometimes it's not even humans that could be the cause of it all. Welcome to the world of VR combat kart racing.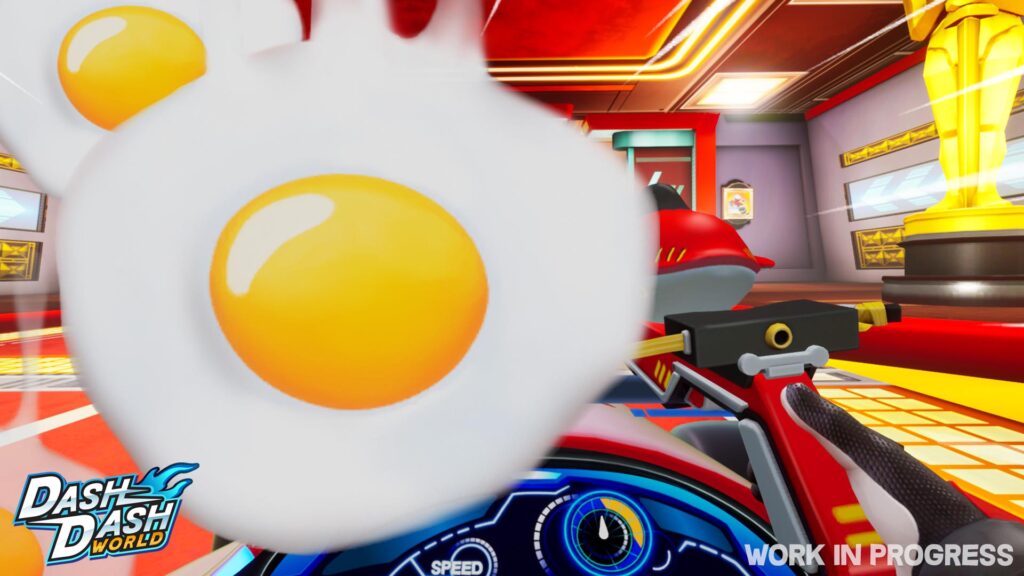 Features include:
Racing against others in multiplayer.
Customizing your ride and outfits.
Zapping your friends with ELECTROKILL.
Game cartridges that can spawn new weapons.
Freeze opponents with the slushy glove
Want to knock your friends out of the way, use the shooting chicken.
Complete Hand Gesture Control
More to be announced.
So do you have what it takes to take the lead and leave your friends in the dust? Will you be hit by an egg? How will you customize your ride?
Find out when Dash Dash World comes to the PCVR and PlayStation VR.
Until then…please enjoy…