Mini Golf is a sport that anybody can pretty much play, regardless of age and height, The concept is simple as you try to ultimately get that hole-in-one, but the execution, depending on the course, maybe more challenging than you might think. But there has always been this social aspect when comes to playing that everyone really enjoys as they have a common interest for fun. But when I heard that developer, Mighty Coconut, was finally bringing not only the courses, and lost balls, but more importantly, the social aspect and the fun, I had to learn more. So I reached out and the Senior Software Engineer, JP Pistella, was happy to talk about bringing their game, Walkabout Mini Golf to PlayStation VR2 and Virtual Realty.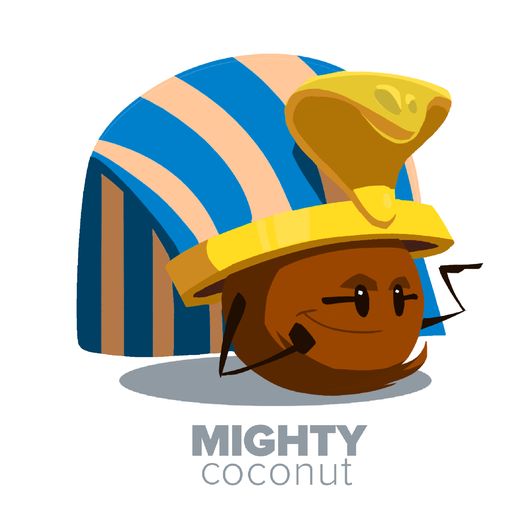 _____________________________________
Interview with Senior Software Engineer at Mighty Coconut, JP Pistella
_____________________________________
Welcome to THE VR DIMENSION. For those that may not know, would you please introduce yourself and what you do at Mighty Coconut?
"Hi my name is JP Pistella, I'm a Senior Software Engineer at Mighty Coconut and I work on Walkabout Mini Golf. More specifically, I have been working on the PSVR2 port of Walkabout for the better part of the last 6 months."
Growing up, what were some of your most influential gaming memories and what was that one Virtual Reality moment that made you want to do more with VR?
"There are a lot of influential gaming memories I have growing up. Below are probably the most significant ones:
a.) Getting Pokemon Blue Version and my older brother getting Pokemon Red Version for Gameboy and playing together on road trips from Chicago to Pittsburgh.
b.) Watching my brother play Legend of Legaia on PS1 (It was a Single Player game and I was too scared to play at the time). I loved the soundtrack, story, and progression that the game had and just hanging out with my brother.
c.) Getting destroyed by my brother in Timesplitters 2 on PS2. I always wanted to go one more round to try and beat him. Definitely taught me how much I can improve at something that I initially am not good at as long as I practice and am persistent.
d.) Then came the dawn of online multiplayer for us with Halo 3 and switching consoles to Xbox 360. That opened a whole new world and I've significantly preferred online multiplayer to single-player since then.
e.) Playing Call of Duty Zombies with my brother and cousin for us to all stay connected after I went off to college.
f.) My first moment in VR was playing Final Assault on the original Oculus Rift CV1. I was blown away by how comfortable I was in the headset and I loved how I was overlooking this living tiny world that I was controlling. I got a chance to work for Phaser Lock (creator of Final Assault) with my brother actually, and that's where my VR development journey started.
Needless to say, using games to connect and stay connected with family has been a big part of my life and I'm extremely grateful to be a part of shaping how VR will play the same role in young people's lives and my life moving forward."
You and Mighty Coconut have been pretty busy since the launch of Walkabout Mini Golf with the DLC courses that have become available such as MYST, Jim Henson's Labyrinth, and the latest one, Temple of Zerzura. First, congratulations on all the success, and second, when you look back when the idea to make Walkabout Mini Golf to how it has developed over time, what is the first thing that comes to mind?
"I came on board right after the release of Jim Henson's Labyrinth. So I got to be a part of 20,000 Leagues Under the Sea, Myst, Atlantis, Upside Town, & now the Temple at Zerzura launch.
2022 was a big year of growth for the studio which increased its headcount from the single digits up to the 25-person headcount it sits at now. I'm blown away by how quickly everyone has been able to get up to speed and have been really happy with the pace and quality the team has been able to achieve so far in 2023."
After some time, some pleading and begging from players, Walkabout Mini Golf is now officially coming to PlayStation VR2. How hard was it to keep the secret?
"It has been a challenge. Mostly because we don't like keeping fans waiting. There were a lot more moving parts with this port that made it challenging to lock down a definitive date too far in advance. That said, we think our existing and new players will be happy with the PSVR2 version of Walkabout."
For those who may not be aware, what can you tell us about the game?
"Walkabout originally launched in September 2020 and has become one of the top VR titles on all major VR platforms (Meta, Pico, Steam, Viveport, & now PlayStation). There are hundreds of thousands of players who jump in each week from across the world. In fact, it is the top-rated VR multiplayer globally.
Walkabout Mini Golf's base game comes with 8 courses each with an easy and hard mode (16 courses in total,). The hard versions of the courses not only make changes to the holes but the environments also change (typically are set at night time). The hard versions are locked until you find all 18 lost balls on the easy course OR until you get par or better on the easy course.
We come out with a new DLC course (Easy + Hard) about every 6 weeks that costs $3.99. There are currently 10 released DLC courses and all will be available to purchase at the launch of PSVR2. There is also a "Whole In One – Premium Edition" that will allow players to purchase the base game + all 10 DLCs at a discounted price of $34.99 (a 27% Discount).
Walkabout has a "Guest Pass" feature that allows you to play courses that your friends own that you don't own yet. You will be limited with a "Guest Pass" though in that you cannot collect lost balls on the easy course and you cannot do the foxhunt (scavenger hunt) on the hard course (completing the foxhunt unlocks the course-specific putter)."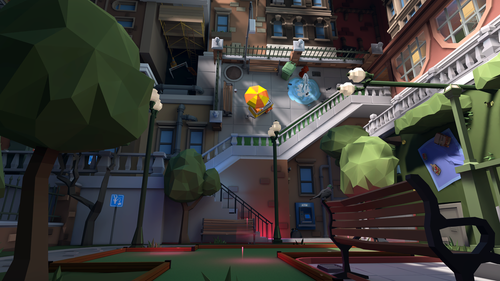 One of the fun things that you can do in the game is to create your own avatar. Will there be anything new for PlayStation VR2 players when it comes to the creation of the avatars or is it going to be the same across all platforms?
"Avatar creation, along with the majority of our other features, will be the same across all platforms. We want players to be able to all have as much of the same experience as possible so there are more people who can join in on the fun."
With cross-platform available more players from different platforms can play together. How many players can play at one time and how many people can play in a private game at one time?
"Private Matches allow up to 8 people to play at one time."
From the base game to all the DLC courses, players will need to be on the lookout for lost balls. Now that the game is coming to PlayStation VR2, will there be any special PlayStation lost balls or limited DLC courses in the future?
"There will not be any PSVR2 exclusive content beyond a Platinum Trophy at launch and there currently are no plans to have any additional in the future. That said, PSVR2 players will still have access to the existing 300+ lost balls and 10 existing DLC courses + more to come this year!"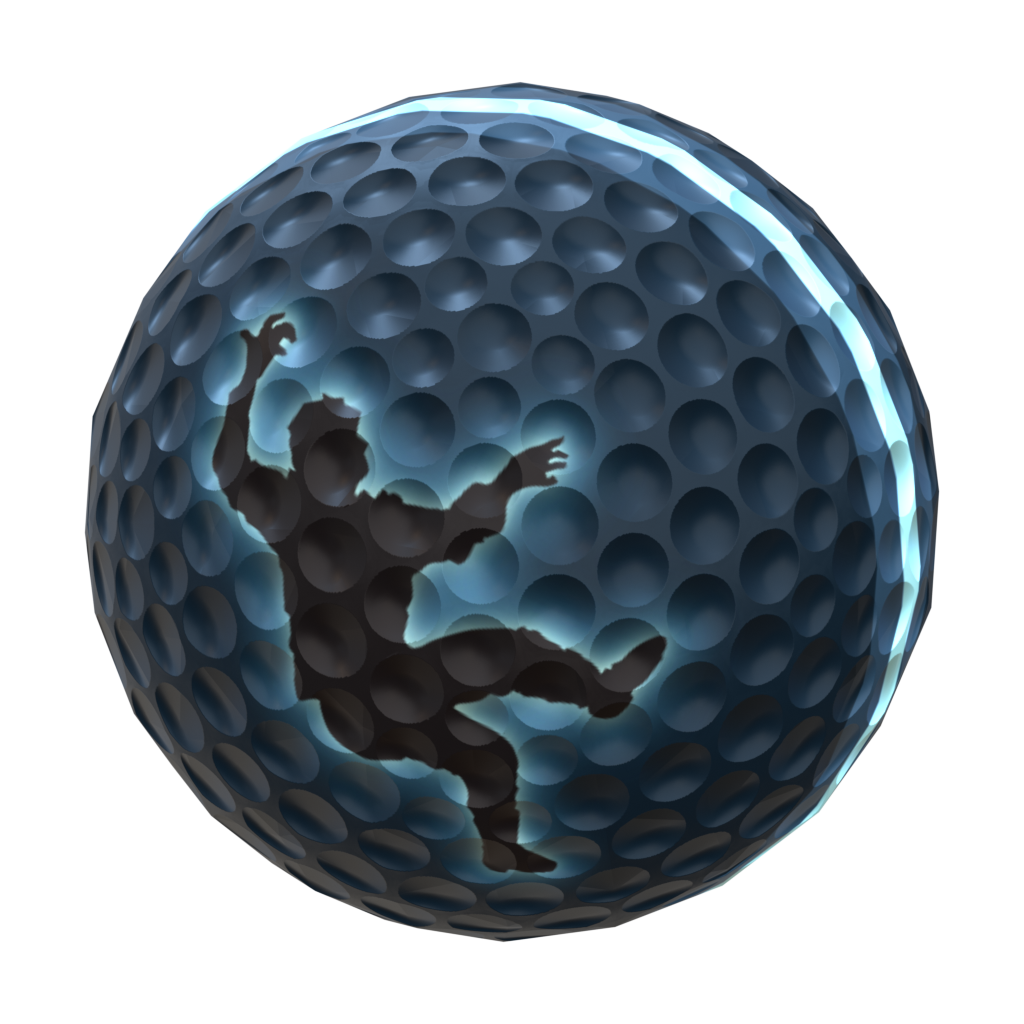 The courses are always a fun part of the game as they keep getting crazier and more exciting. What can you tell us about some of the courses and which one has been your favorite thus far?
"Each DLC we're trying to push the envelope somewhere. I think my two favorite courses so far have been Upside Town and Atlantis which pushed the envelope in terms of gameplay and animation. Specifically, putting off the walls and ceilings in Upside Town and all the sea life you see swimming around you in Atlantis."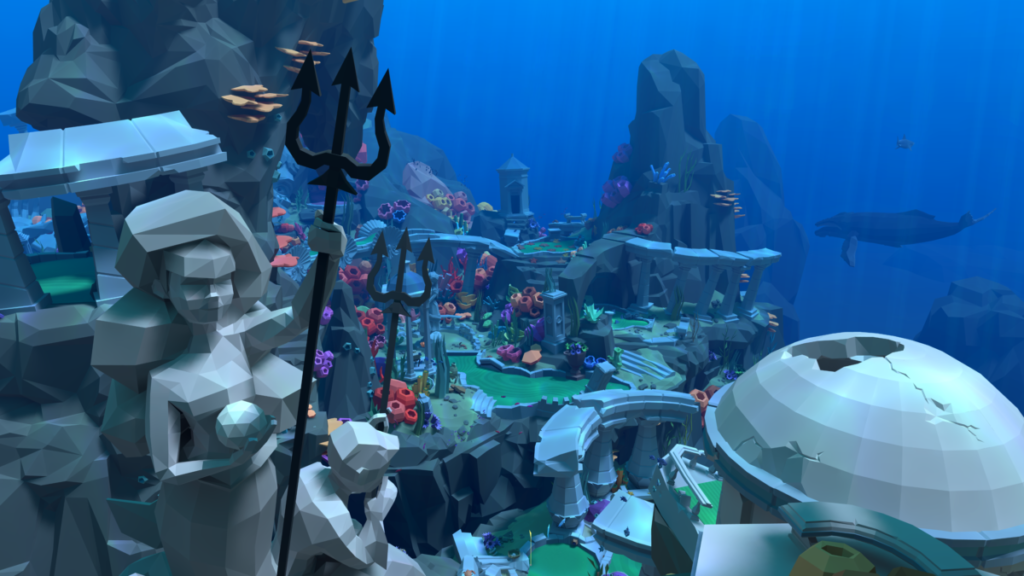 When bringing the game over to PlayStation VR2, what features surprised you the most, and how did you implement them in the game?
"Thankfully, there weren't too many surprises in terms of features for PSVR2. The main new features we had to implement though were Trophies (Achievements), PS5 Activities, & Cross Platform Policy features (i.e. Ability to block players, disable crossplay, and view other player's PS Online ID alongside their Walkabout display name)."
Over the years, what have you learned about the putting mechanics that you keep trying to make the best experience possible for the players?
"I can't speak too much to this having only been a Coconut for 6 months now but I will say that Lucas Martell (creator of the game and head of Mighty Coconut) who originally created the putting physics put a lot of time and effort into getting it right and it has been received really well. It's been more of a game of not breaking what our players love while still trying out new ways to modify gameplay in fun ways that still allow players to be competitive if they want."
Will all the previously released DLC be available on day one?
"Yes! There are currently 10 released DLC courses and all will be available to purchase at the launch of PSVR2. There is also a 'Whole In One – Premium Edition' that will allow players to purchase the base game + all 10 DLCs at a discounted price of $34.99 (i.e. 27% Discount)."
Do you have any tips for the players out there?
"Unlocking Hard Course: You can do this by finding all the lost balls on the easy course OR by getting PAR or better on the easy course.
– Instant Replay: Press Circle/Triangle after your shot for an INSTANT REPLAY
– Practice Mode: Practice mode is a great way to improve on tough holes/courses.
– Undo Shot: You can undo a shot in practice mode by pressing down on the thumbstick after your shot.
– Throw Your Ball: In practice mode, reach over your shoulder and pull the thumbstick back to pick up your ball and toss it anywhere.
– Flying Mode: You can fly by pointing your control up and pushing up on the thumbstick.
– Trick Shots: If you hold the grip button down it will keep your ball from timing out allowing you to do trick shots."
If you walked through the door into THE VR DIMENSION and could play mini-golf with anyone from any time period, who would it be and why?
"I'd love to go back to 1968 when my Grandpa was my age and hear from him what was going on in his life and in his mind. I also love the architecture and interior design of that time period so maybe we'd putt through his house at that time."
With the content for Virtual Reality expanding, what would you say to someone as to why they should experience Walkabout Mini-Golf?
"I think Walkabout Mini-Golf is one of the best entry points into VR. Specifically, its controls are intuitive, it supports teleport movement which is good for first-time VR users to avoid nausea, and the game itself is turn-based without a time limit allowing players to take their time. Aside from all these things that make it great for first-time users it also is just a great game that veteran VR players enjoy as well. Walkabout does a fantastic job of tapping into nostalgia and into places you couldn't actually go to fulfilling your wishes/fantasies. Also, a lot of people like just having a social place in VR to talk with others where they don't necessarily need to be playing the main game which Walkabout delivers."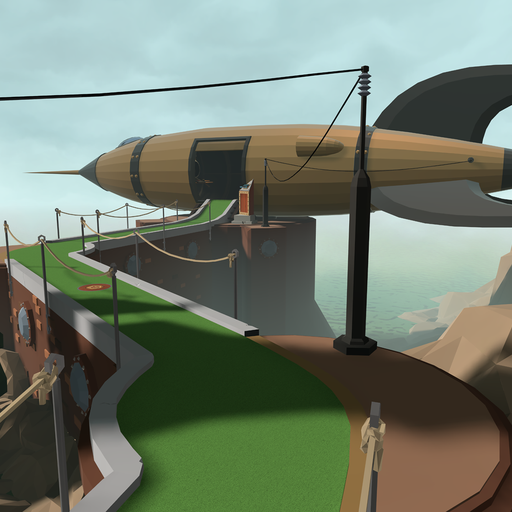 I really want to thank JP for taking the time out of their day to give us a closer look into Walkabout Mini Golf.
Walkabout Mini Golf is coming to PlayStation VR2 on May 11, 2023.
Also, check out the Walkabout Mini Golf review.
To learn more about Mighty Coconut, please visit their site, like them on Facebook, follow them on Twitter, follow them on Instagram, and subscribe to their YouTube channel.
In case you missed the trailer, please enjoy.