Mini Golf can be a lot of fun. Trying to line up your shot and hoping you can make that hole in one. But it can also be a lot of fun with friends and you can all escape and just let time pass by. Each of you going through each of the 18-hole courses in hopes of not only having the bragging rights but just the opportunity to have some fun. So when I heard that developer, Mighty Coconut only had the game, the courses, and the social aspect of what Mini Golf truly means, I had to know more. So I reached out and the head of communications and business strategy, David Wyatt was happy to talk about their newest game, Walkabout Mini Golf and also talk about Virtual Reality.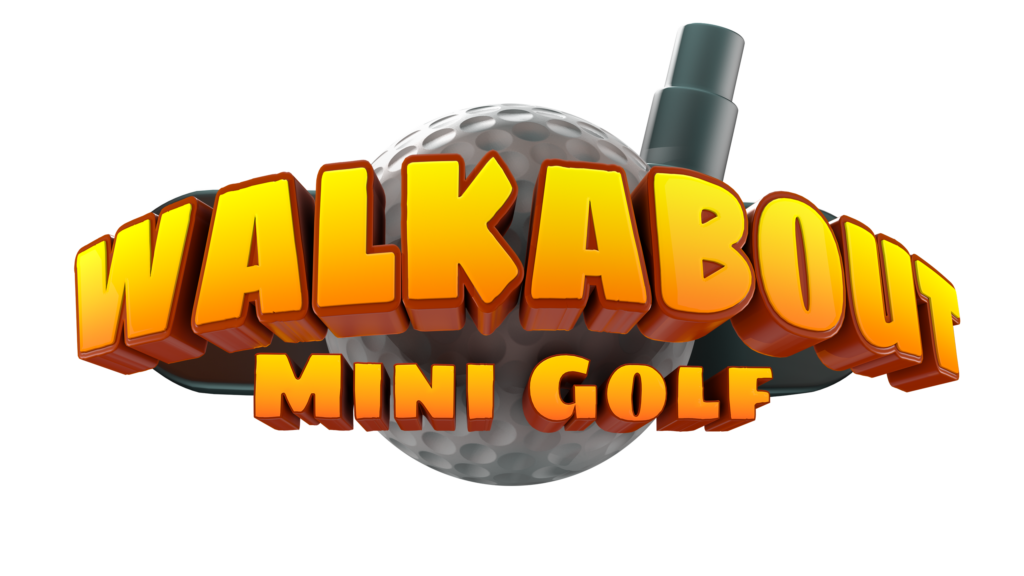 _____________________________________
Interview with the head of communications and business strategy of Mighty Coconut, David Wyatt
_____________________________________
Welcome to THE VR DIMENSION. Would you please introduce yourself and what you do at Mighty Coconut?
"My name is David Wyatt and I'm the head of communications and business strategy for Mighty Coconut—the entertainment studio that created hit VR title Walkabout Mini Golf, 57° North, Lazer Mazer as well as KINGS OF ATLANTIS (YouTube Red), OCEANMAKER, and PIGEON IMPOSSIBLE upon which SPIES IN DISGUISE (Fox/Blue Sky) is based.
Mighty Coconut has some experience with VR with 57° North and now your newest game, Walkabout Mini Golf. What can you tell us about the game?
"Walkabout Mini Golf launched in September 2020 after our executive producer Lucas Martell spent the early part of the pandemic taking on the creative challenge. Now on Oculus, Steam, Viveport, the game is an immersive, visually arresting, and fun VR experience. It's now the best-rated multiplayer game on Oculus Quest and fourth best-rated title on the platform altogether as well as rated Overwhelmingly Positive on Steam for good reason: not only are the courses thoughtfully designed and lovingly animated with lifelike physics and awe-inspiring vistas… the intuitive multiplayer capabilities are bringing players of all backgrounds to the game—and to virtual reality."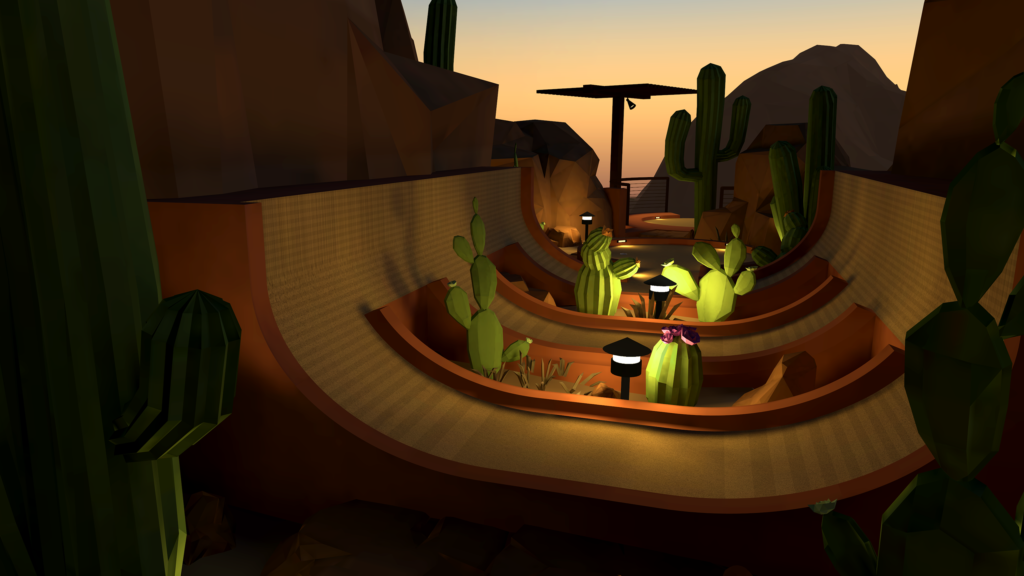 The courses do look insane and fun at the same time. What can you tell us about some of the courses and which one is your favorite thus far?
"With our latest DLC Shangri-La (the second release in our Lost Cities series), as of December 2021, Walkabout Mini Golf spans 10 courses and 360 holes of varying degrees of difficulty to explore with lost balls to find, fanciful putters, and "foxhunt" clues to collect. Our goal is to create worlds that are at once fantastical yet familiar enough to feel comfortable just being in. People of varying skill levels love the gameplay as well as the ability to meet up for private games with friends, family, or people they meet on our Discord community."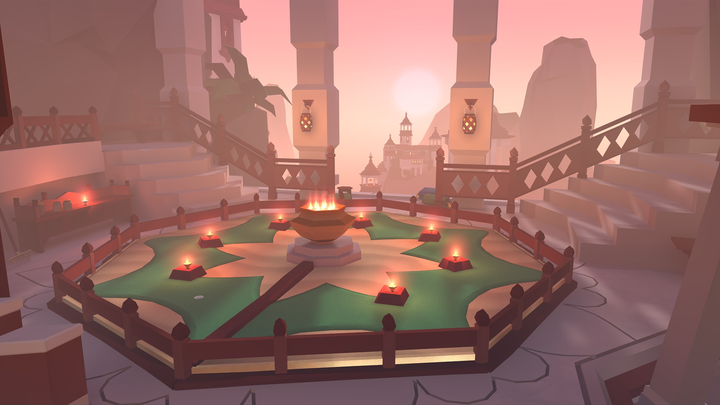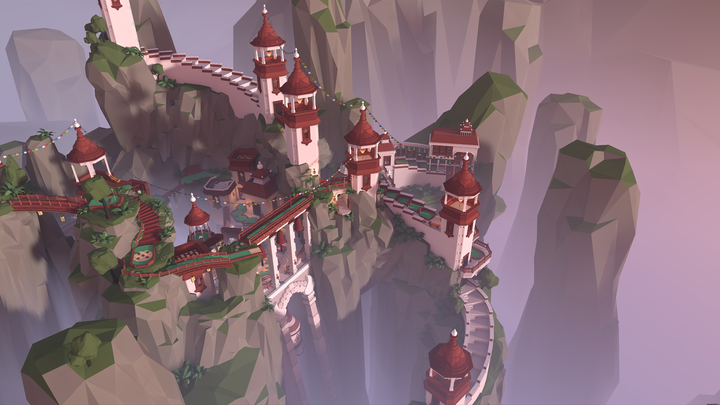 Mini Golf is about the fun, but when you can play with others, it can be a lot more fun. How many players can play at one time and how well does the social interaction work?
"Exactly! Mini golf is supposed to be approachable and idiosyncratic. And fun! A lot of folks (myself included) enjoy the game for its tranquil and immersive nature, but fundamentally, Walkabout Mini Golf is about connecting over a shared experience and creating new memories. Players can either agree on a Private Game name then meet there or you can invite friends once you are in the game. Then, just like mini-golf IRL, you take turns and watch one another play, trash talk if that's your style, and just have a good time exploring and taking in the environment."
What can you tell us about the new Avatar system?
"This was a much-requested feature and we listen to our community. We took the time and care to design our own to match the aesthetic of the game but also to work cross-platform because it is important to us that everyone has that capability. On launch, there are over a quadrillion possible combinations and the mouths move in sync with the voice, which is fantastic for immersion and feeling like you're really talking to the person you're playing with."
Can you unlock new balls and putters and do they offer any special abilities?
"While the balls and putters you get from your very first game don't function any differently than the ones you can discover, each level has clues and a "foxhunt" to complete, if you're interested. As of today, there are 188 lost balls to collect across the 10 courses."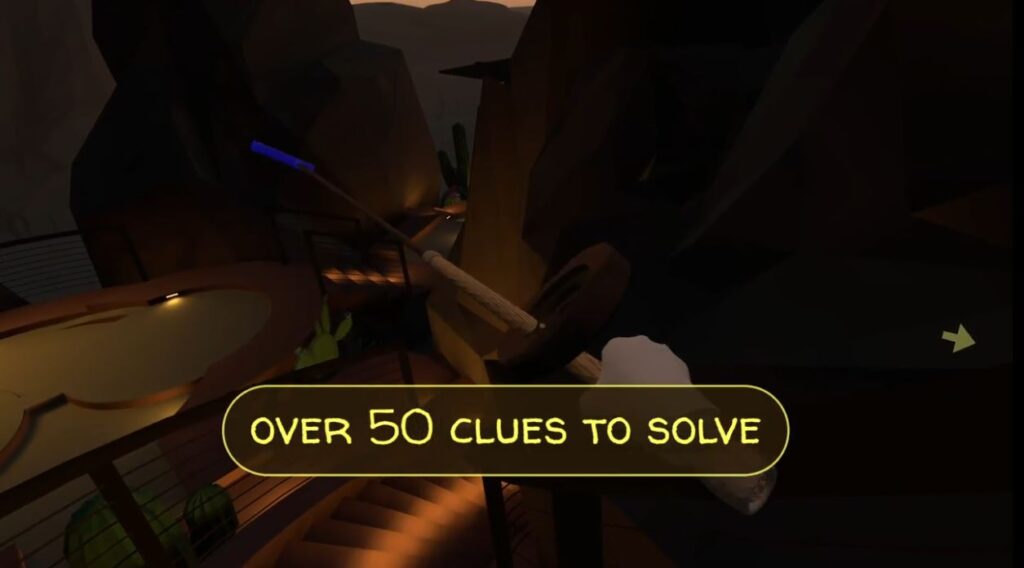 Adding a night mode looks like a blast. Did you find any challenges for it?
"We made the decision to—thus far—correlate the night mode with difficulty, both because the moodier lighting provides for more visual challenges to get oriented in terms of gameplay but also because it provides a hopefully surprising take on the courses players have become accustomed to in the daylight. We're also hearing from players that after the challenge of the hard mode courses, they like to sit with friends and look at the stars or sunset and reflect on their accomplishments or just catch up."
When it comes to the putting mechanics, was there something that you had to keep working at to get them to be as perfect as can be?
"Without getting too much into technical aspects, I'll just say that the team giddily obsesses over the physics of every single course and surface to make the experience realistic, enjoyable, and sometimes unexpected just like a real mini-golf course. We have lots of putters and balls around so we can be experimenting with the actual physics of new materials and in different situations."
Are there any plans to enable tournaments within the game?
"Without commenting on future plans, I can say that there is a lively tournament culture in our player community, and our discord hosts weekly tournaments. Many people also host their own leagues, and there's a separate thread on our discord where people can link to their own tournaments. If you'd like to host your own, we have some guidelines on our FAQ page, but the room code system makes it as easy as telling people when and where to play."
VR is about having fun. When it comes to making the graphics, what has been the most challenging to make sure everything is just right?
"Generally, the most challenging part is finding the balance between graphic detail and performance. Every course pushes the boundaries of what we can do, particularly with standalone VR like the Quest. We spend a lot of time designing and building the courses, but there's a very intense level of optimization to make sure things stay smooth and consistent."
Sound also helps make the immersion. What has been the most surprising to you when it comes to developing the sound for VR?
"Chris Reyman has composed all the Walkabout Mini Golf music to date and the nature of our collaboration with him is to create an audio experience that enhances but never distracts. Whereas a lot of VR games try to pump up the adrenaline or create some sort of hyper-real dynamic, we are going for a more ambient mood that creates a unique space without getting stuck in your head."
Right now, Walkabout Mini Golf is available on Steam and the Oculus Store. Do you see the game coming to other platforms such as PlayStation VR or Viveport?
"We were pleased to launch on Viveport Infinity on December 16 where the game has been very well received. We're open to just about any platform because the more people have access, the more our players can experience it with people they know and care about."
Are there any future DLC plans that you are working on for the game?
"We've released two courses for our Lost Cities series and there are more courses coming there. I will say we have several other courses in active design and dozens more sketched out. So many experiences await!"
If you walked through the door into THE VR DIMENSION and could select 5 others players from any time, fact or fiction, who would you play a game of mini-golf with and how do you think each of them would do?
"Oscar Wilde, Holden Caulfield, David Sedaris, Benjamin Franklin, and David Lee Roth. I'm guessing Ben Franklin would wipe the course with the rest of us, but it wouldn't matter because the conversation would be a blast. And isn't that the whole point?"
With the content for Virtual Reality continuing to expand, what would you say to someone as to why they should experience Walkabout Mini Golf?
"Walkabout Mini Golf is designed to be simple, intuitive, and so that players of all skill levels and inclinations can feel right at home from the moment they begin—no previous VR experience required. As to the "why", we believe that everyone deserves ready access to a beautiful, serene place to gather their thoughts—or to escape them—where they can engage in a pursuit (like mini-golf) alone or with others to occupy hands, head, and heart for an achievable goal all their own. But most people don't have the ability to get to such a place or to walkabout freely as they would like… so we've built it for them and invite them to play."
I really want to thank David for taking the time out of his day to give us a closer look into Walkabout Mini Golf and for also talking about Virtual Reality.
Walkabout Mini Golf is out now for the Quest/Quest 2 and Oculus Rift/Rift S on the Oculus Store, Steam VR, and Viveport.
To learn more about Mighty Coconut, please visit their site, like them on Facebook, follow them on Twitter, follow them on Instagram, and subscribe to their YouTube channel.
Also, check out the Walkabout Mini Golf review.
In case you missed the trailer, please enjoy.